Parallels RAS (Ex applicationserver) Enables Norwegian American Hospital to Provide Remote Access to Particular Applications Based on Business Requirements By Sean Bianco on | 0
DALLAS, TX, April 9th 2013 — Norwegian American Hospital, a leading provider of high quality, charitable health care, has achieved a significant increase in administrative efficiency while  reducing costs by using Parallels Remote Application Server (Ex applicationserver) to provide remote access to particular applications based on business requirements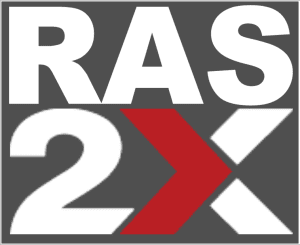 Prior to November 2010, all IT services at Norwegian American Hospital had been outsourced to an external vendor. This changed when a new division of Information Technology was formed with the arrival of IT leadership in November 2010. The new IT team at NAH inherited an environment where no server-based solution was implemented and only Cisco VPN was used to connect to internal resources. The NAH IT team had very limited need for technical support related to Cisco VPN, but rather strived for a seamless virtual desktop and application delivery solution with secure remote access capability.
To solve their issues, the NAH IT team turned to Parallels. By using Parallels Remote Application Server, NAH was able to provide remote access to particular applications based on their business needs. Parallels Remote Application Server provided NAH with remote access from personal devices to corporate resources and enabled them to publish applications based on AD security groups, along with publishing RDP access to servers for vendor support.
NAH realized an immediate benefit with the ease of deploying Parallels Remote Application Server. Likewise, when NAH started using the software, they quickly witnessed its ease of administration. Furthermore, they were able to provide access to selected apps based on user/group needs. Last but not least, NAH saw significant cost savings with utilizing Parallels Remote Application Server.
"Parallels is easy to deploy and easy to manage. Our #1 benefit is having the ability to provide access to selected applications based on user-group needs."
Mariusz Mazek
Director, IT Operations
NAH
About Norwegian American Hospital
Norwegian American Hospital is a 200-bed, acute care facility, offering a variety of health care programs and services including: inpatient and same day surgery, outpatient pharmacy, radiology department, All Kids health care program, cardiology department, corporate health program, intensive care unit, telemetry unit, pediatrics unit, emergency department, physician specialty center, and a comprehensive array of women's health care with an incorporated midwife program. For more information, visit http://www.nahospital.org
About Parallels
Parallels is a global leader in mobile device management and virtual application solutions. Thousands of organizations worldwide trust in the reliability and scalability of Parallels products. Parallels offers a range of solutions to make every organization's shift to cloud computing simple and affordable.The company's product line includes the award-winning Parallels Remote Application Server (Parallels RAS), providing platform-independent virtual desktop, application delivery and integrated thin client management from a single software package to any modern operating system, as well as to mobile devices including smartphones and tablets. Parallels Mobile Device Manager (Parallels MDM) offers a complementary (or standalone) solution that enables Parallels's customers to monitor and manage corporate and employee-owned mobile devices. With Parallels MDM, customers will be able to track their devices and remotely lock or delete data if a device is lost or stolen. In addition, organizations will be able to monitor mobile devices for malware and remove inappropriate apps. For additional information, visit www.2x.com or contact Giorgio Bonuccelli by email (Giorgio.Bonuccelli@2x.com) or phone (+356 2258 3800).