Parallels Event Sanaa – Yemen: Parallels Pleased to Announce Success of Latest Event in Sanaa By Giorgio Bonuccelli on | 0
VALLETTA, Malta, July 7, 2014 – Parallels is pleased with the success of its latest event in Sanaa, Yemen. The event was organised in collaboration with Computer Friend, Parallels's Advanced Partner in Yemen, to update end users with the latest information about Parallels solutions.
Parallels Event Sanaa – Yemen 
The event also included a live demo of Parallels Remote Application Server. Attendees were able to discover in person how easy it is to deliver.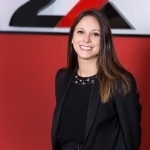 As Simonetta Mercieca, Sales Director, Parallels, stated: "At Parallels we aim to grow with our channel
partners by helping them be successful in promoting and selling Parallels. This event gave us good exposure in the region and, thanks to the collaboration with Computer Friend, we feel ready to support our customers in understanding the full advantages of our technology. I wish to thank all the participants for the interesting and positive feedback."
According to Nageeb Gannaf, Executive Manager, Computer Friend: "It was a good opportunity to expose the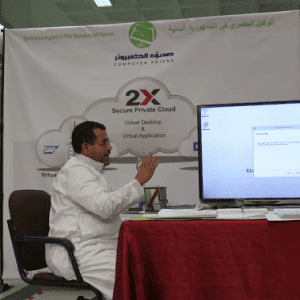 Parallels brand in Yemen and show the latest Parallels technologies in Application and Remote Desktop Publishing. We are looking forward to working with the new leads in the upcoming months."
About Computer Friend
Computer Friend provides complete IT computer services in Sanaa, Yemen, as well as nationally and globally. Our clients represent a diverse cross-section of industries and rely on Computer Friend for many different computer and technology services. We
believe in providing every client, big or small, with reliable IT support and services.
Computer Friend is dedicated to providing superior solutions precisely tailored to clients' technological needs. We employ highly skilled professionals to implement our solutions in order to ensure that clients receive the service level they deserve. Computer Friend offers a broad selection of computer services that are available as pre-defined solutions or à la carte. Computer Friend is an expert in desktop and application virtualization, and is a fully certified partner of Parallels.
About
Parallels
Parallels, formerly 2X Software is a global leader in virtual desktop, application delivery and mobile device management solutions. Thousands of organisations worldwide trust in the reliability and scalability of Parallels products. Parallels offers a range of solutions to make every organisation's shift to cloud computing simple and affordable.
The company's product line includes the award-winning Parallels Remote Application Server (Parallels RAS), providing platform-independent virtual desktop, application delivery and integrated thin client management from a single software package to any modern operating system, as well as to mobile devices including smartphones and tablets.
Parallels Mobile Device Manager (Parallels MDM) offers a complementary (or stand-alone) solution that enables Parallels's customers to monitor and manage corporate and employee-owned mobile devices. With Parallels MDM, customers will be able to track their devices and remotely lock or delete data if a device is lost or stolen. In addition, organisations will be able to monitor mobile devices for malware and remove inappropriate apps. For additional information, visit www.2x.com or contact Giorgio Bonuccelli by email (Giorgio.Bonuccelli@2x.com) or phone (+356 2258 3800).