An Easy and Affordable On Premise 2X MDM Solution By Sean Bianco on |

0
Retain full control of sensitive location tracking data with 2X's new On Premise Mobile Device Manager for Windows Server
LONDON UK, 30 AUGUST 2013 – 2X, developer of the award-winning Windows VoIP PBX 3CX Phone System and mobile device management. solution 2X MDM, today announces the launch of the On Premise edition of 2X MDM for Windows Server – an easy to deploy and inexpensive on premise mobile device management solution that allows businesses to retain full control of their mobile devices and location tracking data in a private cloud or on premise without the administration complexity.
"The demand for an easy to deploy and affordable on premise mobile device management solution is clear, yet has seemed to be surprisingly lacking in the market till now. The 2X MDM On Premise edition provides businesses with an inexpensive and easy to manage solution", said Nick Galea, 2X CEO. "2X MDM allows businesses to fully retain control of their data without the complexity and headache that other mobile device management solutions pose."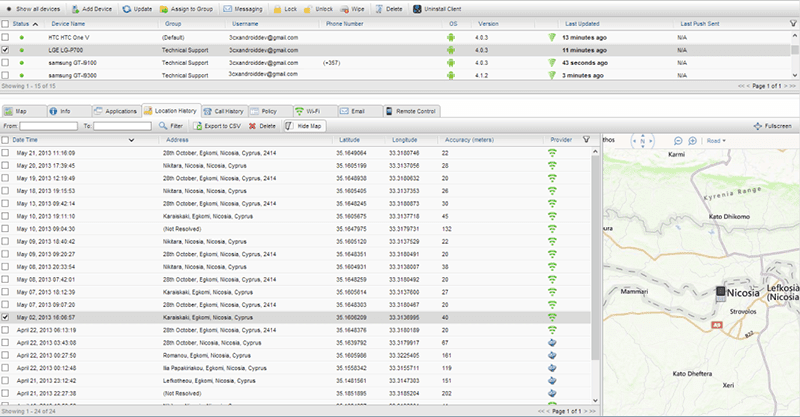 Easy to Deploy and Manage
2X MDM allows companies to leverage their Windows Server knowledge and infrastructure and thus deploy a mobile device management solution without the additional administration overhead.
Other mobile device management solutions are either optimised for hosted and thus difficult to install, require Linux knowledge or are prohibitively expensive.
Finally, an Affordable On Premise Mobile Device Management Solution
Many 2X MDM vendors only offer cloud solutions, which drastically hinders businesses looking to retain control of their mobile data. On premise 2X MDM solutions can be very expensive to purchase and difficult to deploy and manage. 2X MDM differentiates itself from the competition as its On Premise edition is affordable and easier to deploy and manage, unlike some other cumbersome 2X MDM solutions. Businesses are reducing their expenses and are therefore reluctant to pay the enterprise-level pricing and support the competition demands.
Meet Your Legal, Reporting and Internal Policy Requirements
Companies that need to retain full control of their data for internal policy reasons or are legally obliged to provide reports to HIPAA or SEC have faced a very limited choice of mobile device management solutions. Businesses who face these requirements have been forced to shelve their mobile device management plan or reluctantly move to a difficult to manage and expensive 2X MDM solution. The 2X MDM On Premise edition addresses this market.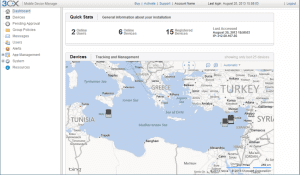 Private Cloud, On Premise or Hosted: Your Choice
Experience all the features of the On Premise edition of 2X MDM for free for up to five devices. Downloading this edition is easy and only takes a few minutes. Read the step by step guide on how to get started, the installation and configuration manual and user manual.
Check out the Hosted edition of 2X MDM by signing up for a FREE 5 device account! The 2X MDM pricing can be seen here. Visit the 2X MDM website at www.MobileDeviceManager.com
About 2X (www.2X.com & www.MobileDeviceManager.com)
2X is the developer of 3CX Phone System and 2X MDM. 3CX Phone System is an open standard unified communications platform for Windows that works with standard SIP phones and replaces any proprietary PBX. 3CX Phone System is more manageable than standard PBX systems and delivers substantial cost savings while increasing productivity. Some of the world's leading companies and organizations use the 3CX Phone System, including Boeing, the Caterham F1 Team, Intercontinental Hotels & Resorts, Harley Davidson, and MIT. 2X was named a CRN Emerging Vendor in 2011 and 2012 and has been awarded CRN's 5-Star Partner Program rating in 2013. 2X has also been awarded Windows Server Certification and won the Windowsnetworking.com Gold Award, the Windows IT Pro 2008 Editor's Best Award and a Best Buy Award from Computer Shopper.
2X MDM is an inexpensive hosted and on premise mobile device management solution that allows businesses to easily manage, secure, monitor, find and track their iOS and Android smartphones and tablets from an easy to use dashboard. 2X has offices in Australia, Cyprus, Germany, Hong Kong, Malta, South Africa, the UK and the U.S. Visit us at: http://www.3cx.com.