2X RAS Automation – Roll Out Client To Thousands Of Devices By Email By Sean Bianco on | 0
It has always been cumbersome to inform end users how to install and configure an application. In the last few years this problem has grown, because more devices and operating systems are now available, and more users are working remotely.
2X RAS automation – Multiplatform support
2X Remote Application Server supports multiple platforms, and the product has always been designed to help administrators by facilitating the installation and client rollout process.
In the version 14 beta  of 2X RAS we are introducing a new feature which will allow the administrator to send the installation and auto-configuration instructions to end users from the central management console.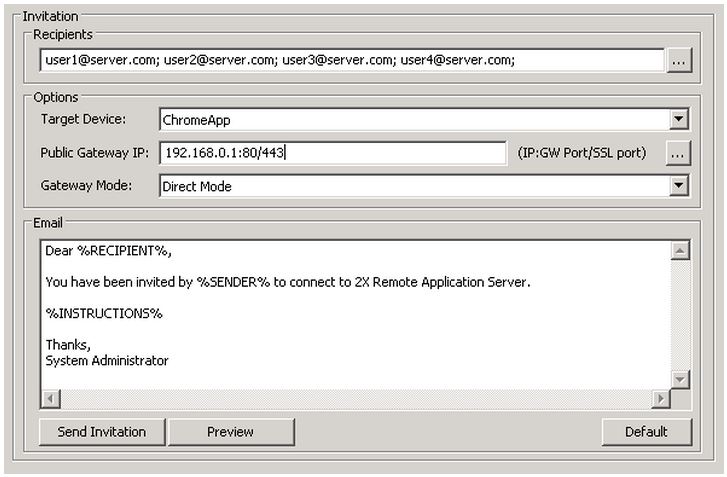 First select your recipients: you can browse your Active Directory and simply select a user or a group.
The administrator has to choose the platform that the recipients are running. The current platforms available are:
Windows XP – 8.1 desktops
Linux desktops
MAC desktops
Android
iOS
Chrome App
HTML5-enabled browsers
Then choose the gateway (GW) domain name or IP and the connection mode. Please note that this can be the public IP, in order to reach the system from a remote user. Also note that SSL modes require the GW to have SSL configured.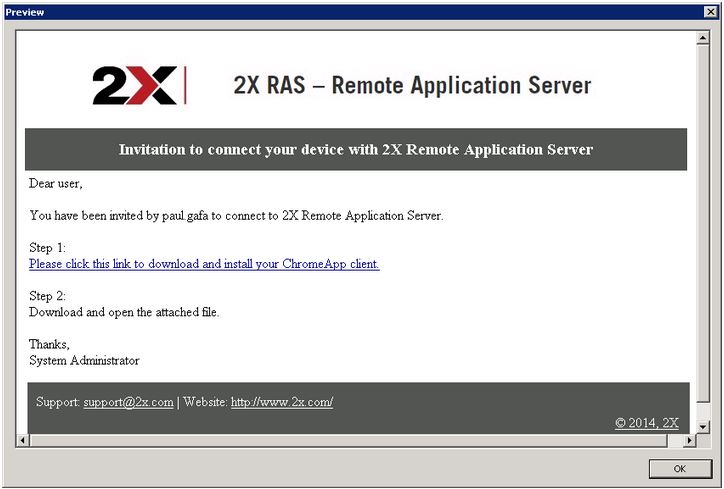 Modify the contents of the email as you wish, and check how the email will look by using the Preview button. When satisfied with your email draft, press the Send Invitations button.
Other new and cool 2X RAS V14 beta features: