Add Aquamail to new devices with the Parallels MDM Default group policy By Sean Bianco on |

0
Newly connected devices are automatically added to the default group and applications configured to this group, pushed out. With this in mind, we shall configure the default group policy to push out Aquamail to newly connected devices.

Add Aquamail
Log in to the

Parallels

MDM Portal
Navigate to the 'Group Policies' node
Select the 'Default' Group
Click the 'Applications' tab
Click 'Add Application' and select 'From repository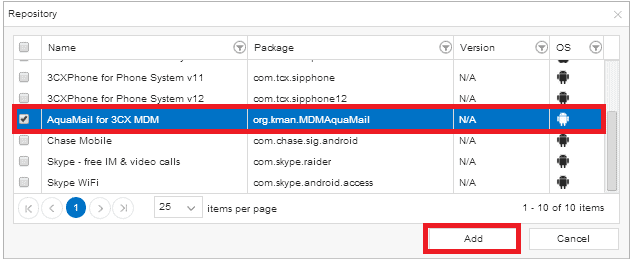 6. Locate and select 'Aquamail'.
7. Click 'Add'
Once completed, the Parallels MDM client app shall prompt all the newly connected devices to install the Aquamail client app.