Approving Devices on the Parallels MDM Portal By Sean Bianco on |

0
The Parallels MDM administrator needs to approve devices which are waiting for registration approval. Approve these devices according to the instructions below:
1. Login to the Parallels MDM portal at https://mdm.2x.com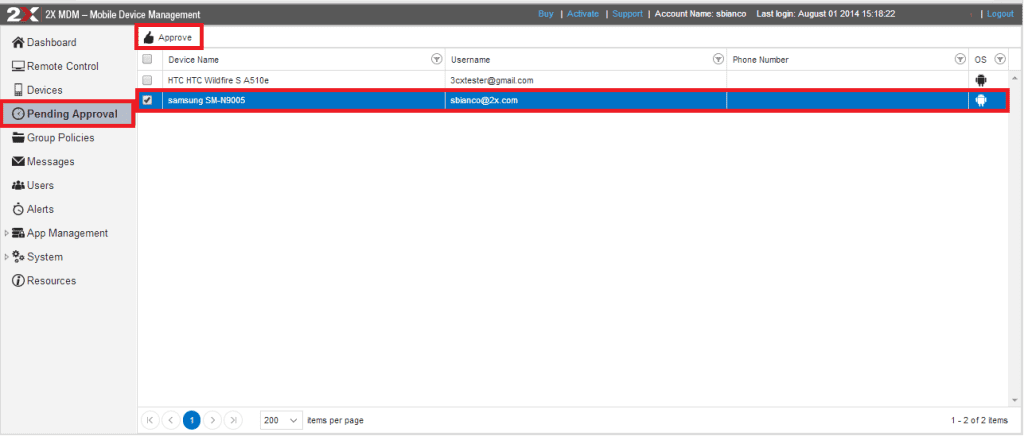 2. Go to the " Pending Approval" node. Devices which are pending approval will be listed.
3. Select one or multiple devices and click the "Approve" button.
The Device has now been successfully approved.