"We helped Arsari Group reduce the time required for application and desktop configuration by 70-75% annually. By leveraging the unlimited virtualization potential of Parallels RAS they were able to cut energy costs and gain a greener company profile." Utomo Herwantoro – Sales Manager of PT Netmarks Indonesia and IT Counsellor for Arsari Group
Arsari Group Overview
The Arsari Group is an Indonesian group of companies with economic interests in the United States, Europe, Japan and the Middle East. It has more than 2000 employees and its core activities are in agribusiness, mining and minerals, logistics and energy. The Group has a strong commitment to environmental protection and green energy policies.
The Challenge
As a new entity, Arsari depends on meeting extremely tight deadlines with its customers. To assist in making logistical operations and planning as painless as possible, the company planned to store all critical data in a central server farm, moving from a standalone desktop model to server-based network folders, with uninterrupted access provided to all employees. Users would then be able to access emails and documents stored in the network folders from any location, with network managers having the ability to change folder access permissions based on user status. The solution would also allow users to use Microsoft Word, Excel, Outlook and accounting software remotely, by publishing these and other selected apps and terminal server desktops to thin client devices.
IT Counsellor Utomo Herwantoro recounts that when he first met the Arsari team to define the technical needs for their environment, they were considering a Citrix solution, but explained that the high cost of licensing and implementation was delaying project startup. Arsari needed to start delivering virtual applications and remote desktops as soon as possible. Utomo Herwantoro therefore tried to find an alternative solution for the company's needs. After extended research, the choice fell on Parallels Remote Application Server (RAS) for its flexibility, high availability load balancing and quick return on investment.
The Solution
After a flawless evaluation process, the company moved forward with Parallels RAS, drawn by the  degree to which Parallels beat Citrix prices while offering the same functionality. Utomo Herwantoro notes that with Parallels RAS, company employees can log on to critical applications, such as Word, Outlook and more specialized packages, from remote locations with virtually zero downtime, accessed through the Parallels RDP Client on desktops, laptops, HTML5, Chromebooks, Android and iOS. Utomo Herwantoro explains that he deployed Parallels RAS on a number of servers so far, and is using the product alongside VMware hypervisors with no problems to speak of. Arsari Group added the additional features and benefits of Parallels RAS to the traditional RDS. Desktop management, load balancing, monitoring, reporting and application virtualization are also available for any hypervisor connected to the infrastructure on top of Windows Server 2012. Due to cost savings resulting from use of the Parallels product, Arsari Group can now devote less of its IT budget to application delivery, freeing up funds for additional projects and relieving budgetary stress.
About Arsari Group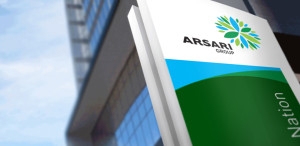 The Arsari Group was created by the Indonesian tycoon Hashim to consolidate the different companies that he has created in the last 10 years. Arsari Group's core interests are in agribusiness, mining and minerals, logistics and energy. The group also runs mushroom and pearl culture businesses exporting to the United States, Europe, Japan and the Middle East. Moreover, the group is expanding in large-scale ranching in Sumatra, while PT Cito Sarana Jasapratama involves logistics and courier services and operates warehouses. Arsari's oil palm plantation in West Sumatra won an award for preserving the environment by leaving some 3000 hectares in their natural state as a tiger sanctuary. The personal commitment of Mr Hashim to protect the environment cascades down throughout the group. Hashim Djojohadikusumo has stated: "Preserving our cultural heritage, not just our physical cultural heritage but also landscape, forest, wildlife, nature, environment, the reefs, the waters, culinary traditions, food, wayang and so forth – this is our vision."
About PT Netmarks Indonesia

Founded in 1998, Netmarks Indonesia is a solution provider. It is a joint venture between Uniadex Ltd. Japan and PT Informansi Netta Markindo. Uniadex Ltd. Japan is a pioneer ICT Service Company in Japan. As a total ICT support company, PT Netmarks Indonesia maximizes use of your ICT assets by providing network and support services.
Services include wireless LAN, server consolidation, virtualization, asset management, IT governance, thin clients, storage, SaaS, GPS usage, authorization systems, network access control, web development, internet connection, Green IT, facility construction, and overseas support. PT Netmarks Indonesia offers services related to ICT infrastructure: from consultation, planning, development, operation management to maintenance, all under one roof. PT Netmarks Indonesia is committed to offering user-friendly open network solutions to their customers. They offer professional assessment of a broad range of products and technologies. They selected Parallels RAS for the remote & virtual desktop needs of their customers because of its user-friendly interface and reduced configuration requirements.
About Parallels Software
Parallels Software is a global leader in mobile device management, virtual desktop and application delivery solutions. Thousands of organizations worldwide trust in the reliability and scalability of Parallels products. Parallels offers a range of solutions to make every organization's shift to cloud computing simple and affordable.The company's product line includes the award-winning Parallels Remote Application Server (RAS), providing platform-independent virtual desktop, application delivery and integrated thin client management from a single software package to any modern operating system, as well as to mobile devices including smartphones and tablets. Parallels Mobile Device Manager (MDM) offers a complementary (or standalone) solution that enables Parallels Software's customers to monitor and manage corporate and employee-owned mobile devices. With Parallels MDM, customers will be able to track their devices and remotely lock or delete data if a device is lost or stolen. In addition, organizations will be able to monitor mobile devices for malware and remove inappropriate apps. For additional information, visit www.parallels.com  or contact Giorgio Bonuccelli by email (Giorgio.Bonuccelli@parallels.com) or phone (+356 2258 3800).