How to Configure Alerts with Parallels MDM By Sean Bianco on |

0
Take advantage of configurable alerts to notify the Parallels MDM account administrator of important events executed on connected devices.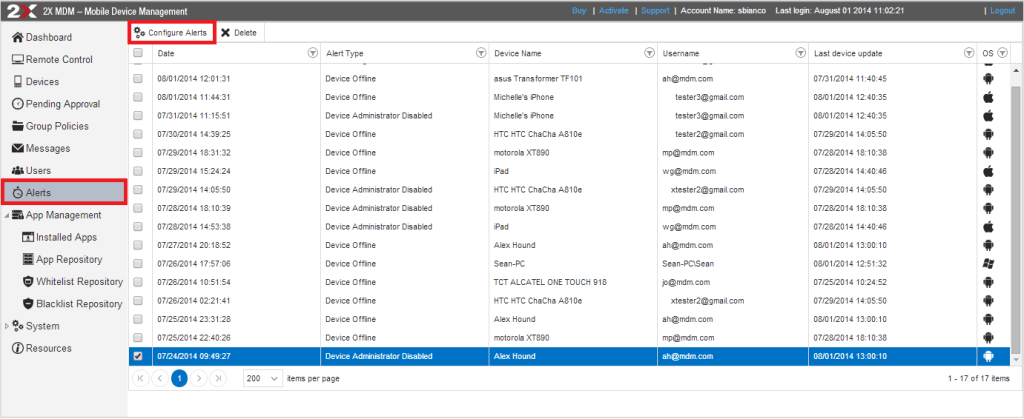 Parallels MDM provides a range of alerts that can be configured according to the instructions below:
Log in to the

Parallels

MDM Portal.
Navigate to the 'Alerts' node.
Click 'Configure Alerts'.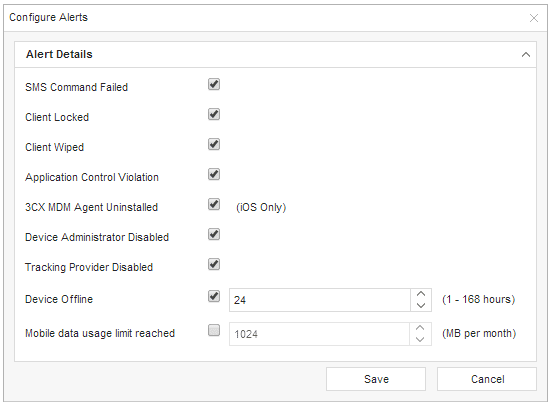 4. You shall be prompted to configure the below alerts:
SMS Command Failed: SMS wipe or lock command fails.
Client Locked: Client lock command is completed.
Client Wiped: Device executes a wipe.
Application Control Violation: Applications installed on the device violate the set whitelist/ blacklist.

Parallels

MDM Agent Uninstalled (iOS Only):

Parallels

MDM app is uninstalled
Device Administrator Disabled:

Parallels

MDM administrator disabled on Android/

Parallels

MDM profile removed on iOS
Tracking Provider Disabled: Location services disabled
Device Offline: Offline for X amount of hours
Mobile data Usage limit reached: X MB of data is exceeded per month
Once a device triggers an enabled alert, an Email will be sent to the Parallels MDM account administrator including additional information, depending on the alert type.