Automatically Deploying Google Play Apps to a Group of Devices By Sean Bianco on |

0
This step by step guide will show you how you can automatically deploy Google Play applications to a group of connected devices. For this example, we will assume that we have a Marketing Department whose staff needs to keep abreast of several social networking platforms.
Once you have logged in to your 2X MDM Portal, you will be able to take advantage of features to easily and quickly deploy a set of applications to a group of Android devices.
Creating a Group
First, we need to create a group called "Marketing," which will allow us to logically group all the devices being used by the staff of the Marketing Department.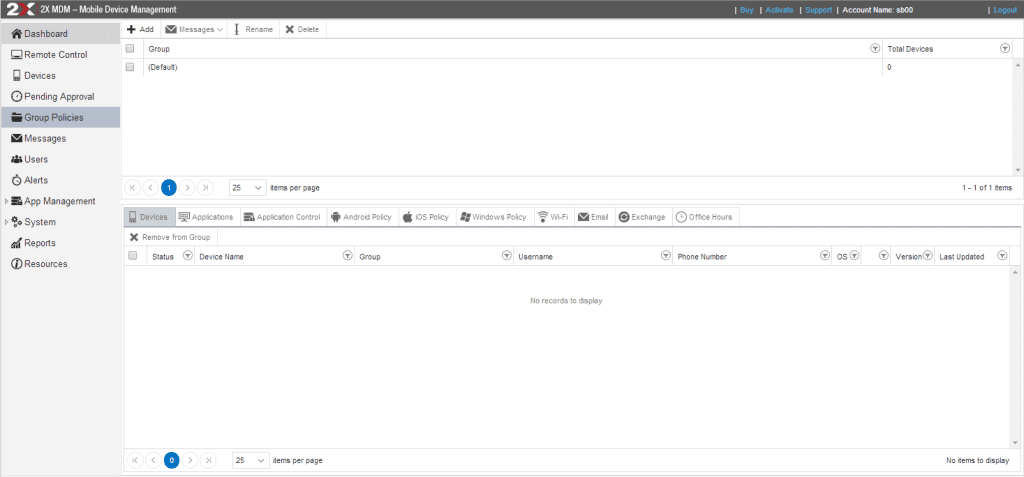 From the sidebar, select the "Group Policies" node.
Click the "New Group" button.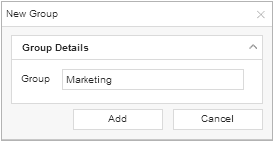 Set the "Group" field to the name of your choice - in this example, "Marketing" - and click the "Add" button.
Adding Devices to a Group
Now we select which devices will be members of the "Marketing" group.

From the sidebar, tick the checkbox next to all the devices that you want to become members of the "Marketing" group.
Click the "Assign to Group" button and select "Marketing" from the drop-down list.
How to Identify the Android Market URL to Deploy an App
In this example we will retrieve the URL for the "LinkedIn" App. You can use the same mechanism for any app published on Google Play.
In this case, the app we are looking for is at the top of the list. Click on the app's icon. This will open a web page dedicated to the application.
In the internet browser's Address Bar, you will see the URL for this App in Google Play. This is the URL you will need to enter when prompted during the Application Deployment stage. Select the entire URL and copy it to the clipboard (CTRL+C).
Deploying Applications to a Group of Devices
This is where we configure an application for automatic deployment to the "Marketing" group. For this example, one of the apps which the Marketing Department staff members will be using is the "LinkedIn" app.
From the 2X MDM dashboard Sidebar, select "Group Policies", and select the "Marketing" group.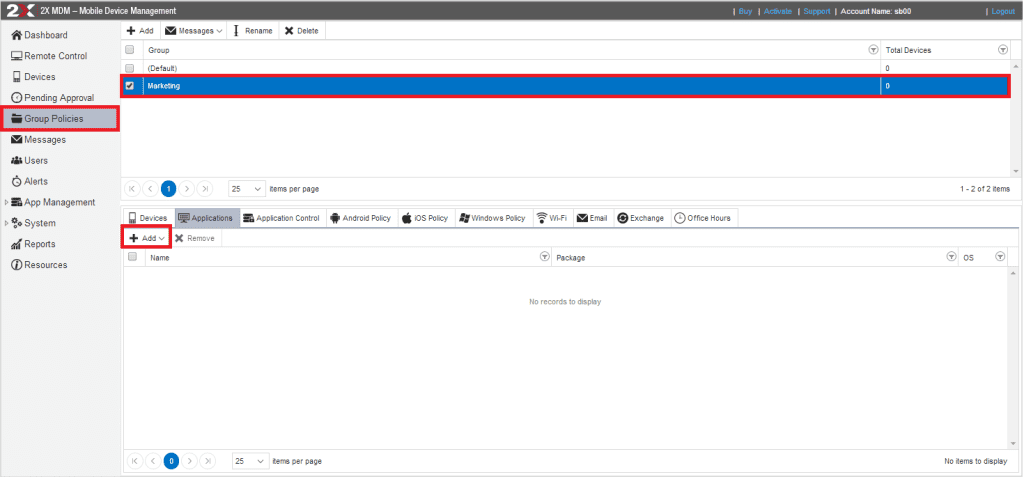 In the lower portion of the page, select the "Applications"  tab and click the "Add Application" button.Click the "From Google Play" button from the drop down menu.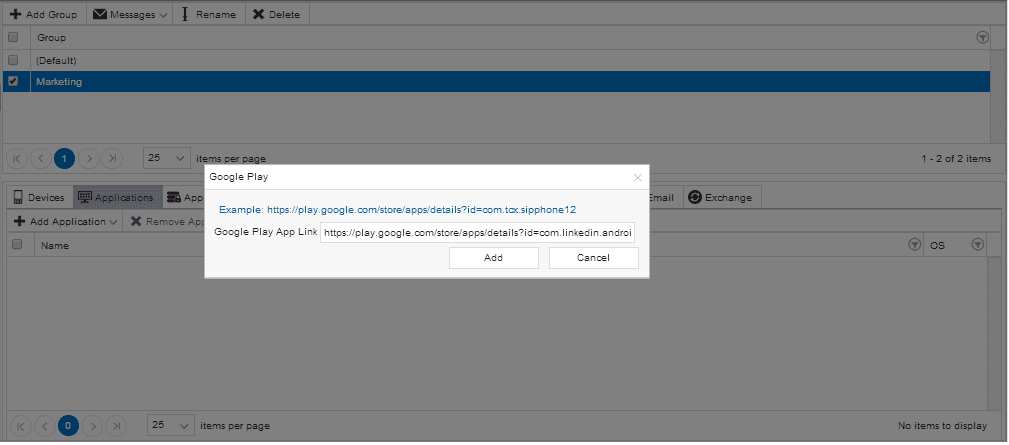 This will present a dialog entitled "Add an Android App from Google Play." At this stage we need to insert the Google Play URL for the application we wish to deploy to the device into the available field and then click on the "Add" button.
The application will now be deployed to devices in the group, triggering the user to launch the app installation.
To deploy multiple applications, simply repeat the above process for each application you wish to deploy.