How to Generate a Self-Signed Certificate using Parallels Remote Application Server By Sean Bianco on | 0
Parallels Remote Application Server can be configured to accept connections placed from Parallels Clients against a Parallels ClientSecureGateway over SSL.
Such a configuration requires an SSL Certificate to be imported within the Parallels Console. Parallels Remote Application Server allows configuration of both Self-Signed certificates and signed SSL Certificates obtained from a certificate authority.Self-signed certificates are ideal for testing purposes.
The certificate is configured from within the Gateway properties of the Parallels Client Secure Gateway users are connecting through.
To do this, follow the next steps: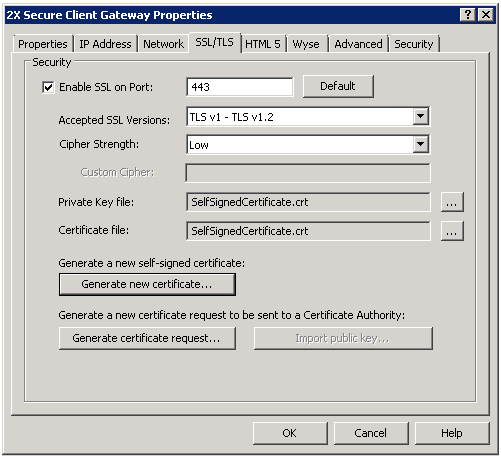 1.Open the Gateway properties from Farm > Gateways
2.Right click on the desired gateway > Properties
3. Select the SSL/TLS tab
4. Enable: "Enable SSL on Port:"
5.Click on the "Generate New Certificate" button for the Self-Signed Certificate header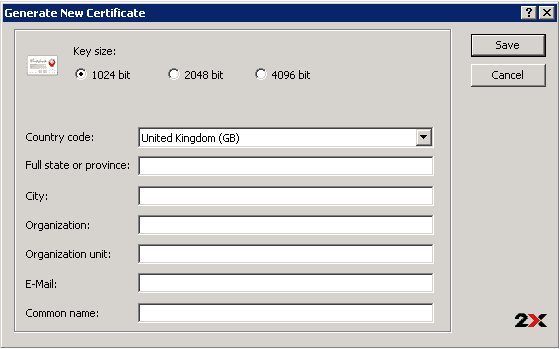 6. You are now presented with a Window to configure a self-signed certificate which needs to be configured accordingly
7. Input the relevant information and click save. The Self-Signed Certificate is automatically imported and ready to be used.
NOTES
The information requested when generating a new Self-Signed Certificate is in-line to the information requested when generating a Certificate Signing Request against a Certificate Authority. More information may be found here: http://en.wikipedia.org/wiki/Certificate_signing_request