If for some reason you need to manually uninstall and re-install the 2X Universal Printer, below are some simple steps to get this done.
NOTE: Please log off all users before attempting this.
1.) From the terminal server, open a command prompt
2.) Change to the following directory:
a. 32-Bit Installations – C:Program Files2XVDSVirtualPrinterx32
b. 64-Bit Installations – C:Program Files2XVDSVirtualPrinterx64
3.) Uninstall – type in setupdrv /U and press enter (Note the "U" must be uppercase).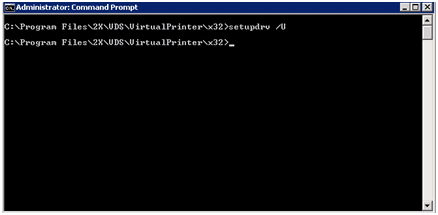 4.) Verify that the Universal Printer was removed by opening the Printers panel on the server.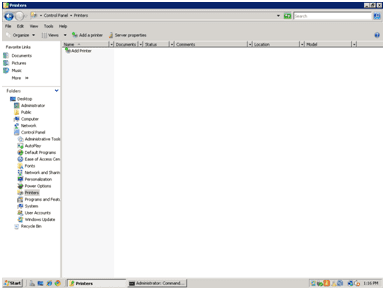 5.) Install – type in the following command setupdrv at the command prompt and press enter.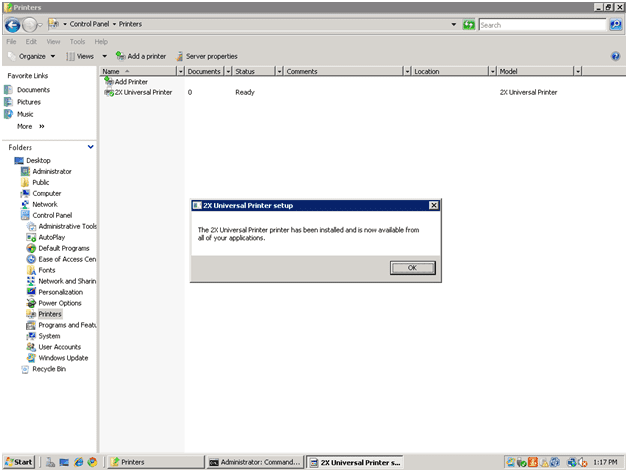 The 2X Universal Printer has now been re-installed and is now available to all users.