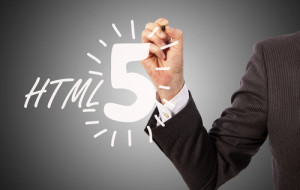 The cloud computing revolution has changed the definition of a workplace. Gone are the days when employees were tied to their office desks; today, employees can work from anywhere, thanks to innovation in virtualization technology. Virtual offices are on the rise and providing good results. As employees are allowed to work from home, attrition rate is significantly reduced. Organizations can benefit from global talent sourcing. Most importantly, businesses can securely and efficiently perform business procedures with reduced costs because of lower overheads and infrastructure expenses. According to a survey conducted by uSamp, 65% of participants said that their companies allow remote working and 67% of these agreed that remote work increases productivity. Seventy percent of government employees work remotely and 12% of educational institutions allow remote work.
The Challenges of Virtual Office Solutions
To create a virtual office for the provision of corporate resources over remote networks, businesses can choose either VDI or RDS or both, depending on the business requirements. Microsoft offers RDS along with its server edition 2012 R2, as well as Windows 7 and Windows 8.
With a virtual office, organizations have to provide secure and seamless delivery of corporate resources. To receive virtual applications, users must install an RDP client on each machine. By installing RDP client software on your office device or on your mobile phone, you can access corporate networks remotely. However, this is not possible when browsing from an internet café or a new device. Parallels RAS offers an HTML5 RDP Gateway that allows you to connect to a remote network from any device using an HTML5-enabled browser.
Parallels HTML5 Gateway
Parallels HTML5 RDP Gateway is an add-on to Parallels Remote Application Server (Parallels RAS). Using this feature, you can access remote networks from any device using an HTML5 browser. The process is pretty simple. You don't have to install any HTML5 RDP client software on the device. You don't need plugins such as SilverLight, Flash or Java. The only requirement is an HTML5-enabled browser, and the feature is device- and platform-independent. You can use any device running any OS such as iOS, Android, Mac, Windows and Linux. Moreover, you can use any browser including Opera, Firefox, Chrome and Internet Explorer. With an HTTPS Gateway, second level SSL authentication and privilege-based access, a high level of security is maintained. Authentication, encryption and compression are supported. As rich graphics are rendered seamlessly, remote users enjoy close-to-native graphic experience. Parallels RAS also allows redirection of printing jobs to the local network: for example, if you are using a virtual application hosted on your company's servers, you can still print on the local peripheral.
With Parallels HTML5 RDP gateway, your corporate apps are available everywhere and always.
References
HTML5 RDP: HTML5 | wikipedia.org
http://en.wikipedia.org/wiki/HTML5
HTML5 RDP: RDP over HTML5 in Windows Server 2012R2 | social.technet.microsoft.com
https://social.technet.microsoft.com/Forums/windowsserver/en-US/8d9faa24-09c4-4a31-b6ee-e2c20eb0d26b/rdp-over-html5-in-windows-server-2012r2?forum=winserverTS
HTML5 RDP: True HTML5 RDP Direct For Chrome, OMG! | anotherschwab.com
http://anotherschwab.com/2013/04/13/true-html5-rdp-direct-for-chrome-omg/
HTML5 RDP: How HTML5 remote desktop clients work | brianmadden.com
http://www.brianmadden.com/blogs/gabeknuth/archive/2011/06/24/how-html-5-remote-desktop-clients-work.aspx
HTML5 RDP: 13 Important Virtual Workplace Statistics and Trends | brandongaille.com
http://brandongaille.com/13-important-virtual-workplace-statistics-and-trends/