Improved iOS Support and Enhanced Interface for New Version of 2X MDM By Sean Bianco on |

0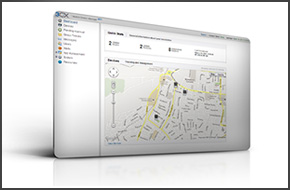 We've just released a new version of 2X MDM which has dramatically improved the interface and significantly enhanced iOS support. Other features include being able to turn off location history by groups - so you can configure 2X MDM to see the location history for one group of employees, who might be in the field, while turning it off for another group of employees that are in the office.
One of the key sources of malware is apps that are installed from unauthorized sources. Our new version of 2X MDM allows you to block the installation of apps from unauthorized sources, which ensures your staff do not accidentally install apps that contain malware.
We have also updated the Android and iOS agents so that you can immediately take advantage of these new features and enhancements. Update functionality has been added for iOS devices as well as the ability to wake up the client and provide its latest location.
The initial 2X MDM pricing has been reduced, and we have created a new user manual to help you get the most out of 2X MDM.
New Features, Fixes and Improvements
Server
New
The dashboard now indicates whether a device is being tracked via GPS, Wi-Fi or Mobile Network.
If GPS or Wi-Fi is disabled on a device that is being tracked, the administrator will receive an email alert.
In the devices node, the time of the last push message to each device is displayed.
Improved

Location tracking accuracy for Android Devices
The nodes in the sidebar have been reordered to improve usability.
The "Removed/Blocked Devices" node has been removed.
Added a Resources Node, which lists important links such as the manual.
The version number of an app is now displayed in the App Repository and in each devices' installed apps tab.
Removed the option from the policies section to manage all applications settings
Added an option to add applications to App Repository and to the new Whitelisted Apps and Blacklisted Apps nodes.
Information in the "Last Updated" and "Last Push Sent" columns are shown in short date format.
Call History duration column has been changed to x Hours, x Minutes and x Seconds.
Fixed

The map was occasionally not loading.
Some clients were being shown as offline when they were online.
Android Agent Changes
Improved Location tracking accuracy for Android Devices
Added ability to see whether Android devices have GPS and/or Wi-Fi enabled.
Added support for the new tracking option 'When Available'.
Fixed bug - was not prompting to install an APK file update.
Fixed bug regarding the Wi-Fi Networks list being cleared in some cases.
2X MDM Android and iPhone Apps
To take advantage of the new update of 2X MDM, download the apps: