Live Demo HTML5 Browser Access Integrated with  Parallels Remote Application Server By Giorgio Bonuccelli on | 0
DALLAS, TX, July 16, 2014 –  Parallels, a global leader in virtual desktop, application delivery and mobile device management solutions, today announced the release of an updated live demo for HTML5 browser with improved and richer functionality.
The DEMO LAB  offers the possibility to test the amazing functionality of Parallels RAS through an HTML5 browser.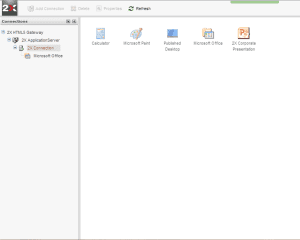 The HTML5 gateway of Parallels RAS runs on any HTML5-enabled browser and does not require any installation or  additional configuration. The HTML5 gateway connects to the same web server it has accessed and all data are encoded before they are transferred. This means that with HTML5 all data are tunneled through the gateway HTML5 layer.
"The possibility to access your applications, desktops and data from any HTLM5 browser is priceless. It's actually transforming your office into a personalized service on the web, where you can login and work as though you were sitting in front of your desk. Since the HTLM5 browser is clientless any mobile device, PC or Mac can support your business anywhere. We build your office around you: it doesn't matter where you are and what software you are using – we are able to deliver your business applications when and where you need them." Giorgio Bonuccelli – Marketing Director – Parallels

About
Parallels

Remote Application Server (

Parallels

RAS)

Parallels Remote Application Server  is the most powerful tool for seamless Virtual Desktop & Application delivery. Easy to configure and install, it can be setup in less than 5 minutes. Parallels's solutions offer an outstanding experience from the start.

Application Publishing Deliver applications to remote users and mobile devices in a seamless and easy to manage way. The user can continue to use the same file as working on their office workstation. Parallels is easy to configure, and with the drag and drop functionality, publishing an application is a pleasant experience.

Security The Parallels management and reporting tools provide a single view of your infrastructure. Parallels Remote Application delivers real-time monitoring and alerts, allowing to create and manage security policies. You can create an intuitive compliance and usage reports from the management console.

Remote Desktop – VDI Mix the most popular hypervisors with Parallels Remote Application Server to deliver seamless application virtualization and publish remote desktop. Parallels manages Virtualized Desktop Infrastructure (VDI) and Microsoft Remote Desktop Services (RDS) in an easy way.

High Availability – Load Balancing Load balancing  delivers high performance standards across your organization, allowing your server farm to work in high availability. Parallels Remote Application Server easily configures the infrastructure to optimise your resources

Thin Client Management Reduce the cost of your hardware using a thin client infrastructure. Convert your outdated PCs into secure and reliable thin clients using all the power of 2XOS Software. Parallels Thin Client Management manages all the user connections centrally, in order to facilitate configuration and maintenance.
About
Parallels
Parallels, formerly 2X Software is a global leader in virtual desktop, application delivery and mobile device management solutions. Thousands of organisations worldwide trust in the reliability and scalability of Parallels products. Parallels offers a range of solutions to make every organisation's shift to cloud computing simple and affordable.The company's product line includes the award-winning Parallels Remote Application Server (Parallels RAS), providing platform-independent virtual desktop, application delivery and integrated thin client management from a single software package to any modern operating system, as well as to mobile devices including smartphones and tablets.Parallels Mobile Device Manager (Parallels MDM) offers a complementary (or stand-alone) solution that enables Parallels's customers to monitor and manage corporate and employee-owned mobile devices. With Parallels MDM, customers will be able to track their devices and remotely lock or delete data if a device is lost or stolen. In addition, organisations will be able to monitor mobile devices for malware and remove inappropriate apps. For additional information, visit www.2x.com or contact Giorgio Bonuccelli by email (Giorgio.Bonuccelli@2x.com) or phone (+356 2258 3800).