Mobile Workforce Management Trends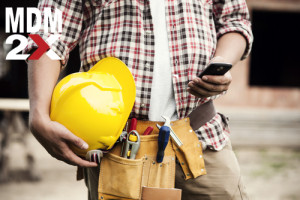 The management of mobile workforces has always been a challenge. The standard tools used to support and control an office-based workforce do not meet the demands of managing mobile workers.
Nowadays, mobility has added complexity even to traditional workplaces. The rapid adoption of smartphones and the increasing globalization of workforces are converging to create enterprises with extensive mobility. The boundary between home and work has almost been erased for many workers, as employees check their work email in the evenings and on weekends, and answer personal emails during the workday. Expect this trend to continue in 2015, especially as mobility creates a more flexible work environment.
As employee mobility increases, IT managers will have to determine the best way to encourage security without squashing productivity. Although the majority of companies have mobility in their business, only 18% of those surveyed by Gartner in 2013 have a well-defined mobile strategy. As enterprise mobility gains even more traction in the year ahead, IT departments will have to spearhead efforts to develop stronger mobile policies and make them enforceable.
Organizations are actively looking for mobile workforce management solutions, wishing to deliver superior service while maintaining control and user satisfaction.Unfortunately, it is all too easy to choose software that is too complex to manage, or too expensive to have an acceptable return on investment.
Mobile Workforce Management With 2X MDM
2X Mobile Device Management (2X MDM) is an effective tool for mobile workforce management, because it offers easy access to your employees' locations through their mobile devices. For example, it is possible to track your technicians, select the one closest to a particular customer, and send directions.
It is very time-consuming to manage a large fleet of mobile devices, because you have to repeat the same operations on different devices over and over again. 2X's solution allows you to remotely distribute applications, data and configuration settings. In its annual report for  2014, HDI, the IT service and technical support association, has declared that more than 80% of IT managers have seen an increase in tickets regarding mobile device. Using 2X MDM, CIOs can easily respond to these requests by using the remote control feature: this allows an administrator to take control of a device remotely for faster and more effective troubleshooting.
2X MDM is very easy to manage, thanks to its friendly dashboard. The product is up and running from the outset both in the hosted and on premise versions. With its extensive security features, organizations are in full control of corporate data. It is possible to wipe and lock lost or stolen devices remotely, even by SMS in case of no internet connection.
2X MDM helps you manage your mobile workforce, by allowing your company to easily manage and secure its fleet of mobile devices, and to track and direct its mobile employees.
Mobile workforce management - References
Mobile workforce management: The role of mobile workforce management technology | The Service Council http://www.clicksoftware.com/globalassets/aasite_assets/documents/bp/bp_role-of-mobile-workforce-management-technology.pdf
Mobile workforce management:  2014 HDI Desktop Support Practices & Salary Report | HDI
http://www.scribd.com/doc/226983225/2014-HDI-Desktop-Support-Practices-Salary-Report  
Mobile workforce management:  Mobile Enterprise Strategy Key Initiative Overview | Gartner  https://www.gartner.com/doc/2700917/mobile-enterprise-strategy-key-initiative#a173470632