Smartphone and tablet users are exposed to a vast variety of apps. For instance, Google Play and Apple's Appstore have over 700,000 apps each! That's a lot of apps. If we're not using the popular Facebook and Twitter apps, we're slinging birds across our screens in an attempt to dislodge some strange looking pigs, or we're using custom-built apps that increase our productivity. The truth of the matter is that apps have massively helped push smartphones and tablets to where they are today.
Unfortunately, malware infected apps have come to the fore in recent years too, which has caused a stir in the Android world as Android smartphone and tablets can install apps from other sources other than Google Play. If you're a business owner or an IT administrator charged with ensuring which apps are added to the company's mobile devices, you'll be happy to hear 2X MDM has made it easy to monitor your devices for inappropriate apps.
Uninstalling an Application from a Single Device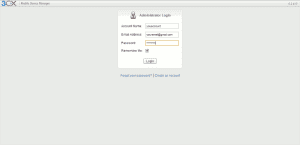 Log in to your 2X MDM dashboard by going to https://admin.mobiledevicemanager.com



Click on the "Devices" node and click on the device that you want to monitor, then select the "Applications" tab. As you can see from the example above, you can view the apps that are installed on the device. If you click on the "show internal apps" button you can see the "Pre-installed" apps. These application were included in your mobile device's operating system when it was shipped from the factory, so you can't uninstall these apps, but you can uninstall all other apps with 2X MDM in a few mouse clicks.


To uninstall an app, click on it from within the application list and then click on the "Remove Application" button.
You will be asked to confirm the removal of the app. Click the "Remove" button.

Upon sending the command, you'll be notified with an "Application removal is Pending" message which means that the user will constantly be reminded to uninstall the apps.
Uninstalling an App from Multiple Devices
If there's an app you want to remove that's installed on multiple devices but don't want to have to spend the time removing the app one device at a time, the good news is that you can remove the same app from multiple devices in a few mouse clicks. The next step-by-step guide below will show you how to do this:
Click on the "App Management" node, expand it and click "Installed Apps". The list that appears shows you all the apps that are installed on all your connected devices. In fact, it also gives you the number of devices that each application is installed on. In this example the Skype app is installed on 3 different devices. If you click on the application, you can also see which devices it's installed on too.


Let's remove the app from all 3 devices. Click on the "Remove Application" button. That will bring up a confirmation dialog. Click "Remove" to confirm.
You will receive a confirmation message that "Application uninstall is Pending".
Congratulations! You've just uninstalled an app from multiple devices quicker than it takes you to make a cup of tea.