Identify and Remove Extra MDM Client App By Sean Bianco on |

0
You have just enrolled your iPhone or iPad with an Parallels MDM Account or installed the new iOS client app on devices which are already being managed by an Parallels MDM account according to these steps:
Log into the

Parallels

MDM portal
Go to 'Devices'
Select an iOS device
Click 'Applications'
Click 'Refresh'
This will prompt the device user to install the new Parallels MDM iOS client app. Following this, your iOS device is now displaying two Parallels MDM Applications, both the old app (6.3.45 or below) which was previously installed and new app (7.1.52) which has just been added. The older Client is no longer needed. Let us walk through identifying and removing the unnecessary client from your device.
Identify the New
Parallels

MDM Client App

The first step is to identify which of the two Parallels MDM apps needs to be removed.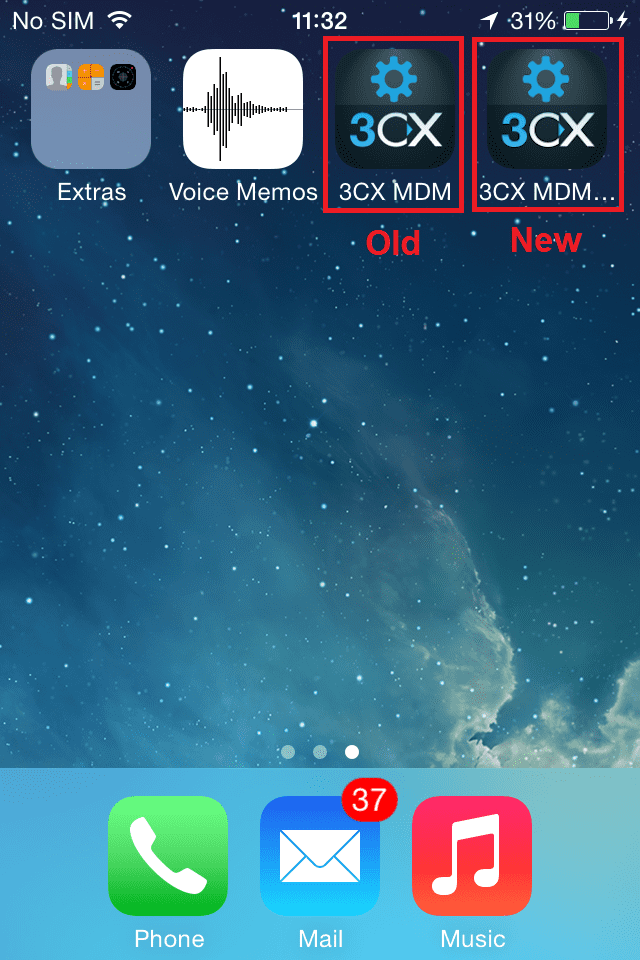 Locate both clients side by side.
The old client is displayed as '

Parallels

MDM', the new client '

Parallels

MDM...' (take note of the extra ...)
To validate 'Parallels MDM...' is the new client, tap the app and confirm the Parallels MDM version is  listed as '7.1.52'.
Remove the Old
Parallels

MDM Client App

Now that we have confirmed the identity of the new Parallels MDM client app, we may proceed to remove the old app according to the instructions below.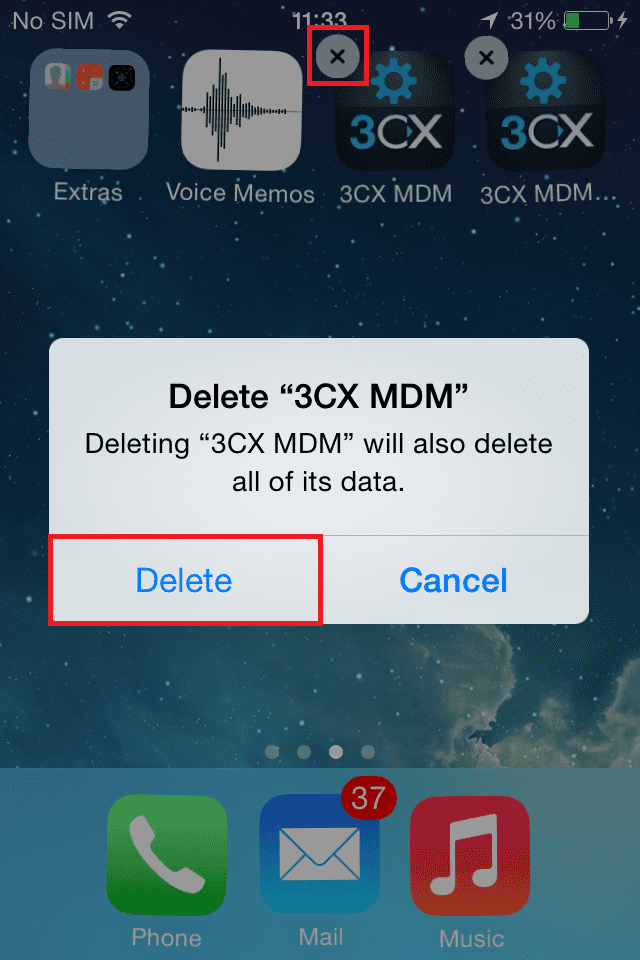 Locate the old

Parallels

MDM icon on your iPhone screen and then press and hold for 3 seconds.
The icon will start vibrating and a small x will appear on its upper left corner (as shown above).
Tap the x button. A warning message will appear informing you that 'Deleting

Parallels

MDM will also delete all of its data'. Press the 'Delete' button to confirm the removal of the agent from your iPhone.
You have now successfully identified and removed the old Parallels MDM client app!