Gibraltar, UK, August 11, 2014 – Parallels, formerly 2X Software, a global leader in virtual application and mobile device management solutions, is proud to announce that Seawolf of Southampton has won the 18th annual Gibraltar regatta.  Seawolf is an ultra-competitive, IRC-optimized yacht, which races in all the major international competitions including the Rolex Fastnet and Rolex Middle Sea.
"We are extremely happy to be supporting Seawolf. The excitement experienced in these two days of racing was beyond expectations. After leading The Round the Rock race on Saturday followed by a great round-the-rock party, on Sunday concentration levels were a little low for the first race to Europa point and back. After a poor start and taking the long route to the windward mark, Seawolf finished second on the water but well down on corrected time. Seawolf then sharpened up to win the last race and the regatta. We are looking forward to sailing again with Seawolf." Giorgio Bonuccelli – Marketing Director – Parallels

About
Parallels
Parallels, formerly 2X Software is a global leader in virtual desktop, application delivery and mobile device management solutions. Thousands of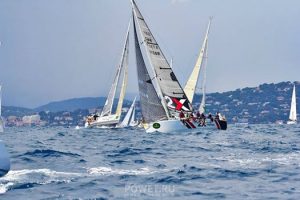 organisations worldwide trust in the reliability and scalability of Parallels products. Parallels offers a range of solutions to make every organisation's shift to cloud computing simple and affordable.The company's product line includes the award-winning Parallels Remote Application Server (Parallels RAS), providing platform-independent virtual desktop, application delivery and integrated thin client management from a single software package to any modern operating system, as well as to mobile devices including smartphones and tablets.Parallels Mobile Device Manager (Parallels MDM) offers a complementary (or stand-alone) solution that enables Parallels's customers to monitor and manage corporate and employee-owned mobile devices. With Parallels MDM, customers will be able to track their devices and remotely lock or delete data if a device is lost or stolen. In addition, organisations will be able to monitor mobile devices for malware and remove inappropriate apps. For additional information, visit www.2x.com or contact Giorgio Bonuccelli by email (Giorgio.Bonuccelli@2x.com) or phone (+356 2258 3800).