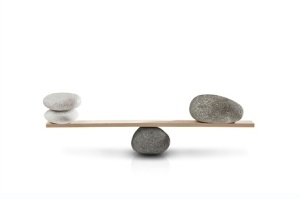 With cloud computing technology revolutionizing IT, businesses are now required to readily provide virtual desktops and applications to remote users. The increased traffic makes it difficult for organizations to maintain high availability of resources. This is where server load balancing comes into the picture.
Load balancing is the process of distributing the amount of work of one server among two or more computing devices, for better performance and high availability of application delivery.
Gone are the days when Domain Name Service (DNS) Redirection was used for load balancing. With multiple DNS requests and exploding online traffic, DNS redirection does not serve the purpose any more.
The Challenges of Load Balancing
Innovation is continuous in IT. Today, high availability and scalability are not enough. Businesses need a centralized platform that securely performs server load balancing while reducing the complexity of the process. A comprehensive application delivery solution is called for.
Today, most load balancing solutions have a complex installation setup. For instance, in Windows Server 2012 R2 the load balancer is not enabled by default; you have to install NLB components to use the load balancing features. It is not easy to install these additional components and configure them. IT administrators need expert knowledge about virtualization concepts. In addition to routing the traffic among servers, the load balancing tool should automatically reroute the traffic when one server fails.
Parallels Remote Application Server (RAS) provides the right solution.
Server Load Balancing with Parallels RAS
Parallels RAS is a comprehensive application delivery solution. First of all, Parallels RAS setup is simple and easy. You don't need to go through complex installation procedures. Using the step-by-step wizard, you can quickly set up the software. Server load balancing is enabled by default. The best thing about Parallels RAS is that it checks server availability before forwarding a connection. The automatic failover protection is another useful feature: the software reroutes the traffic to other servers when one server fails, and user sessions are not interrupted during this migration. It supports round robin or resource-based server load balancing.
With automatic session reconnection, better scalability, fault tolerance and uninterrupted availability, Parallels RAS is a comprehensive application delivery tool for businesses of all sizes.
References
Server load balancing: Load balancing | searchnetworking.techtarget.com
http://searchnetworking.techtarget.com/definition/load-balancing
Server load balancing: Load balancing (computing) | wikipedia.org
http://en.wikipedia.org/wiki/Load_balancing_(computing)
Server load balancing: Why Load Balance? An Overview for Users of Web Security Products | trendedge.trendmicro.com
http://trendedge.trendmicro.com/pr/tm/te/document/Why_Load_Balance_090225.pdf
Server load balancing: New Challenges in Dynamic Load Balancing | j.teresco.org
http://j.teresco.org/research/publications/adapt03/adapt03.pdf
Server load balancing: Chapter 5 – Load Balancing | technet.microsoft.com