Symphony Housing Moves from Citrix to Parallels Remote Application Server By Sean Bianco on | 0
Merger d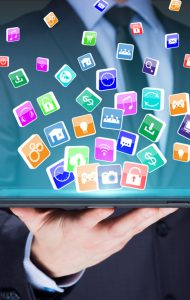 rives new direction in desktop and application publishing
Symphony Housing, the largest registered social landlord in the North-West of the UK, has replaced Citrix with Parallels Remote Application Server to build a cost effective 'roaming desktops' solution as part of its post-merger IT environment.
The switch has reduced Symphony's application publishing budgets by over 80% while creating a secure, easy to manage desktop and application streaming approach, using Parallels Remote Application Server.
"Scaling Citrix for application and desktop publishing across the organisation just wasn't financially viable," said Alan Hughes, Infrastructure Project Manager, Symphony Housing Group. "We also anticipated future cost increases due to the level of management required."
Parallels offers a highly cost effective, platform independent and robust desktop and application virtualisation solution compared to leading market vendors including Citrix and Microsoft. This helps organisations to realise benefits quickly rather than be constricted by expensive licensing models, user complexity and proprietary virtualisation restrictions.
Formed to collectively manage 40,000 homes across the North West, Symphony needed to control desktop access and application profiles for hundreds of users across many different sites and chose a server based computing and thin client approach. Using Parallels Remote Application Server desktops and a wide range of specialist applications such as CAD and project management tools are streamed across a large number of sites.
Hughes continued, "While most corporate IT purchases turn out to have been oversold and the implementation hassle underestimated, Parallels is the one that bucks that trend. It is so simple to install and manage that we had the system implemented within a week and we're continually finding it can help us in new ways as we develop our merged IT structure.
"Previous system complexity meant that implementation challenges often required more external help than we would have preferred. With Parallels we have been able to put our IT consultancy budget to better use, to ensure the entire IT project runs smoothly rather than deal with software implementation headaches."
Full implementation and transfer to the Parallels managed environment was completed over summer 2011.
Paul Robinson, UK Managing Director, Parallels, said, "Medium sized organisations find that the complexities of desktop virtualisation and application publishing platforms aimed at large enterprises are way beyond their needs, cannot be serviced by leaner IT resources and create complexity rather than reducing it. We're changing that by offering these organisations simpler tools with a cost effective server based licensing model."
About Symphony Housing Group
Symphony Housing Group brings together Merseyside-based Vicinity Housing Group and Contour Housing Group in Salford to form the largest registered social landlord based solely in the North West. The Group has been providing low cost housing since 1965, operating across 30 local authorities from Liverpool to Oldham and Lancaster to Crewe, and is a regional housing provider owning and managing almost 40,000 homes. It employs over 1,000 staff with a projected £140m turnover and a substantial investment programme in existing and new properties.
 About Parallels
Parallels, formerly 2X Software is a global leader in desktop and application delivery, remote access and cloud computing solutions. Thousands of enterprises worldwide trust in the reliability and scalability of Parallels products. Parallels offers a range of solutions to make every company's leap to cloud computing simple and affordable, backed by the engineering excellence and expertise of the Parallels development team.
Contact Caroline Stokes on +44 (0)845 222 0425, email cs@2x.com, or for more information, please visit: http://www.2x.com.