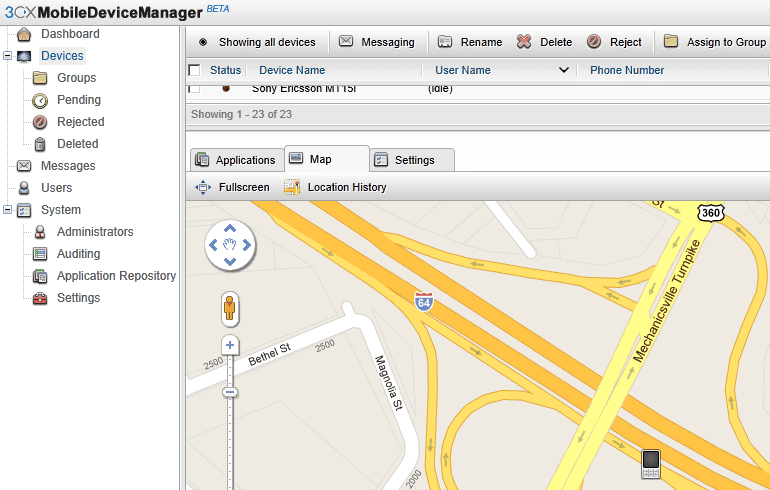 Mobile devices have become an intrinsic part of society. Most of us can't go a day without our mobile devices, and it's understandable. In the social age we live in, we use them to check our emails, browse the internet, interact with our family and friends and even store important personal details. Not wanting to risk losing their devices, many people are starting to ask, "how can I track my mobile phone?"
The good news is that you can now track your mobile phone for free with 2X MDM! You don't need a James Bond type super gadget to track a lost or stolen mobile phone. Most mobile phones manufactured today come GPS equipped. I can track my mobile phone as it sends a signal to different satellites in orbit, and it's location can then be determined. You can also track your mobile phones via WiFi and 3G.
Why Track Mobile Phone?
There are many reasons as to why you would want to track your smartphone or tablet. One of the main reasons why people track them is to find them after they've been misplaced or even worse, stolen. The Metropolitan Police has reported that 10,000 mobile devices are stolen each month. That's a staggering 333 mobile phones stolen every day, and over 13 per hour. All those mobiles are stolen in the UK alone! Imagine how many are being stolen worldwide?
You might want to track your children's mobiles too. Children, especially teenagers, find it virtually impossible to remember what time they're supposed to be back home, but they always manage to remember exactly where their mobile phone is! With mobile tracking, you can always know the whereabouts of your children and make sure they're safe.
If you own a business, you'll know that when mobile devices are lost, it's not just an issue of replacing the device. Your company's sensitive corporate data is also lost or exposed, which is something you definitely wouldn't want to happen. You may have handed out mobile devices to your sales and maintenance staff and therefore it's vital to retrieve any devices as soon as possible if they're misplaced or stolen.
The added benefit of being able to track mobile phones is that it can improve your company's customer service. If a customer calls the office and asks where the maintenance man is, you can provide them with the exact location and approximate estimated time of arrival. Impress your customers by telling them that Jon the maintenance guy is turning into their road that instant! By being able to track mobiles, there's every chance that your levels of customer service will increase. On the other hand, a customer might call in with an urgent request. As you can now track where all your employees are, you can respond by sending your nearest employee to the customer.
How Does Mobile Tracking Work?
It's so simple! 2X MDM leverages Google Maps to show you the exact location of all your connected mobile devices, whether they're smartphones or tablets. All you need to do is visit http://www.2x.com/signup  and register a free account. As Mobile Device Manager is an online service, you won't need to download any software onto your PC. Once you've registered, visit Google Play and download the 2X MDM app to all the mobile devices you want to track. Easy, isn't it!