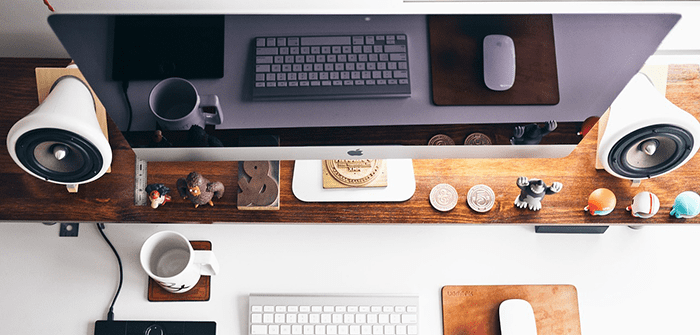 15 Best Mac Blogs to Bookmark
---
If there's one thing we know about Parallels Desktop for Mac users, it's this—you love Mac! And, obviously, so does the Parallels crew. And while that doesn't mean we can't appreciate the finer points of wrangling Windows, we still have a special place in our hearts for everything Apple. So much so, in fact, that we consume Mac news pretty much all day, every day.
Needless to say, some of us follow the Apple beat pretty religiously. So, we decided to share our favorite Mac blogs with you, just in case you hadn't heard of a few of them—believe it or not, there are a few hidden gems out there.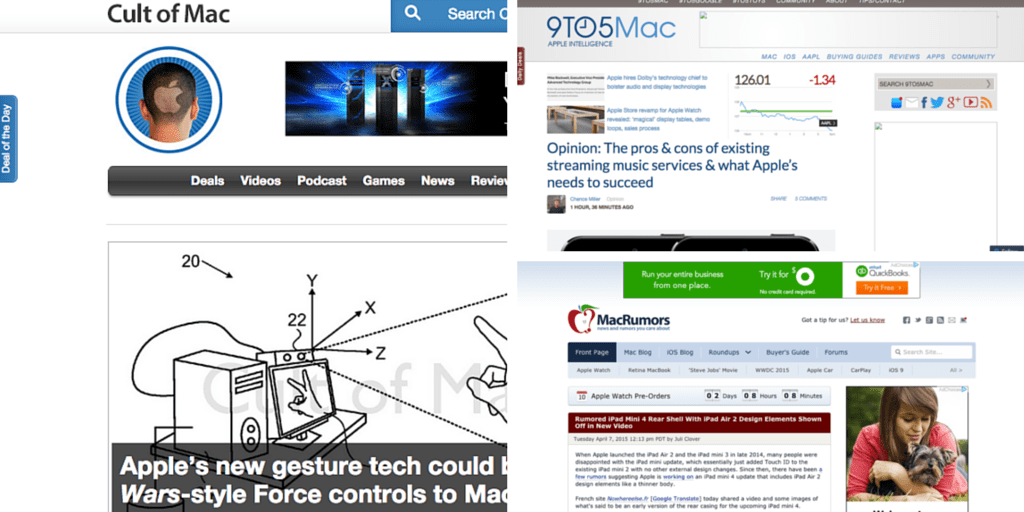 The heavy-hitters:
We're sure you're familiar with this one. A blog devoted to all things Apple, it's a winner on our list.
We recommend MacNews as a good place to start for Mac newbies—it works as a wonderful aggregator for Apple news.
Another favorite, 9to5 shares breaking news, opinion pieces, how-to's, and more.
We share MacRumors posts all the time, and for good reason—they do a great job of helping us Mac Heads stay informed, whether it's official news or just a (you guessed it) rumor.
Macworld is another perennial favorite of the Parallels team (Just follow us on Facebook or Twitter and you'll see what I mean!) They publish hot news, tips and tricks, and app reviews.
Honorable mention: The Unofficial Apple Weblog, or TUAW
Sadly, this one was discontinued only recently and is now redirected over to Engadget. Still, there's a lot of great content to be found there!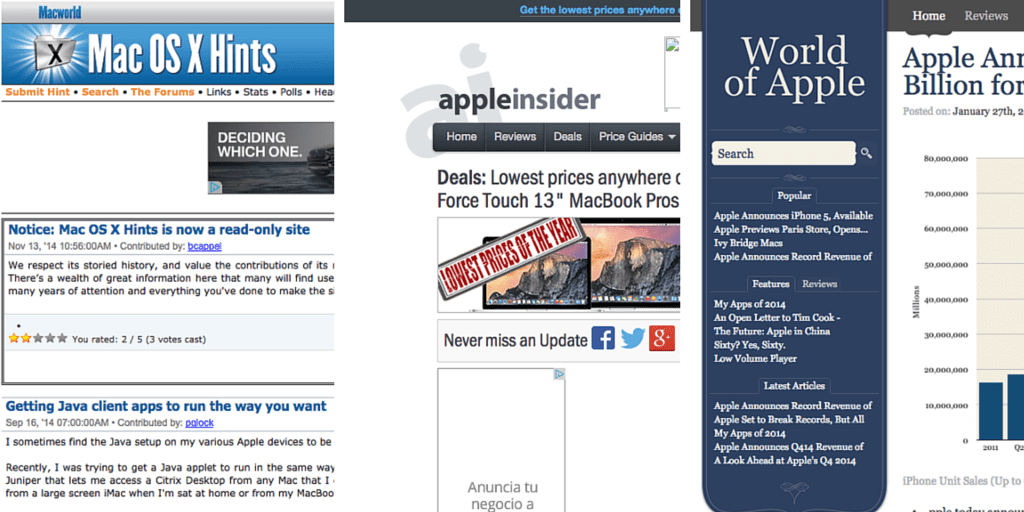 The smaller, but still mighty:
World of Apple covers the basics, including news and rumors, but does users one better by offering a bevy of reviews on apps for Mac and iOS. In short, it's a great place to compare before you buy.
Gaming on a Mac can be daunting – Mac Gamer HQ is a great resource on games you can play on your Mac. Our particular favorite is this top 100 games guide.
Again, while this one is less popular, it boasts some great content for users, including a Mac forum with cool Mac "hints." For those who love those eye-opening, jaw-dropping moments in user experience, this is a must-bookmark. Update December 17, 2015: Our pal Mike on Twitter gave us the heads up that Mac OS X Hints started redirecting to Macworld a while back, and is sadly no longer updated. Still, give it chance for a backlog of good hints!
The Mac Observer is similar to others on the list in covering Apple product news and more, but also features editorials, forums, and a bunch of sweet multimedia content such as podcasts.
The name says it all.
A UK magazine for Mac lovers, Mac User is a well-written companion to the print magazine, covering news on Mac, iOS, and influential people like Steve Jobs and Tim Cook equally.
Honorable mention: The Parallels Blog!
Shameless self-promotion, sure, but we like to pride ourselves on our coverage of important news, releases, and updates from Apple. You can subscribe to our blog in the sidebar on this post!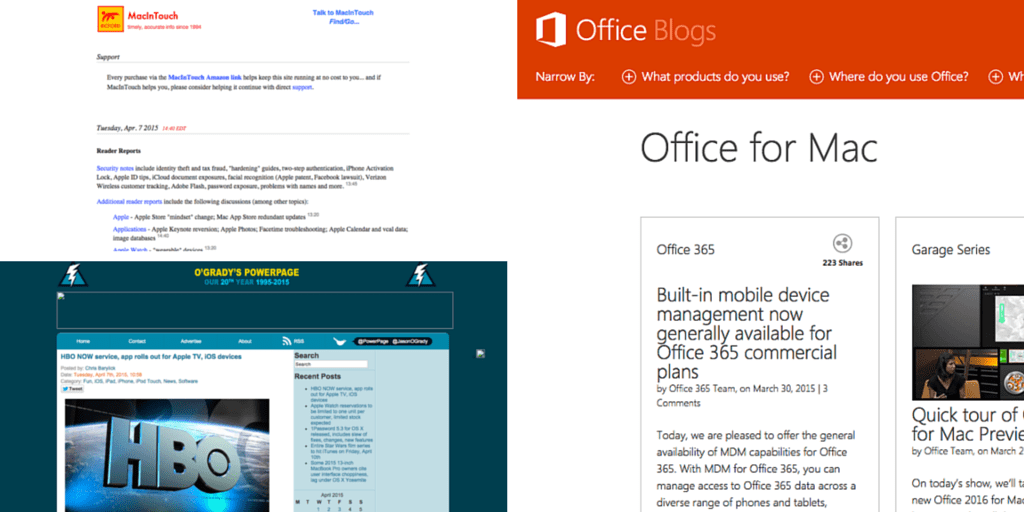 The Believe-It-Or-Not Blogs:
Yes, you read that right. Believe it or not, there's a lot of useful Mac-centric content on Microsoft's blog. My colleague Kurt Schmucker, Parallels' Senior Product Manager, also used to publish here regularly.
This one's a bit of a company secret, and a great site for breaking Mac rumors.
Another spot where Kurt contributes content from time to time, this is a more minimal site with "reader reports" that cover all the basics.
Do you follow any of these blogs? We'd love to hear of any lesser-known Apple blogs we didn't mention!
[Tweet "My favorite Apple blog is…"]
Share yours in a comment, or reach out to us on Facebook or Twitter.
Try Parallels Desktop for free for 14 days!