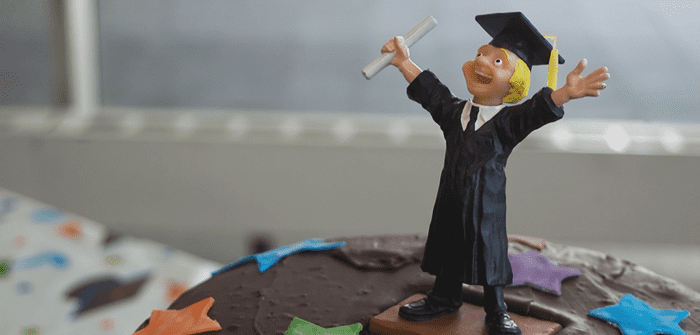 5 Graduation Gifts for Tech-Savvy Students
---
Graduation is right around the corner for high schools and colleges across the country, and it's totally something to celebrate. And I'm not just saying this because I'm graduating…I'm being serious! Whether you're earning your high school diploma, an Associates degree, or your Bachelors, it's all still celebration-worthy.
Though gifts aren't required, getting your graduate something to celebrate such a huge milestone is common—and always nice! Not to mention, it's a great way to give them something that will help them kickstart their journey into the "real world". We've rounded up some gift ideas that are more personal than just giving money—and definitely more fun for the tech-savvy students out there:
1. Smartwatch
Okay, you probably saw this one coming, but admit it—this year is already the year wearable technology really takes off. Staying connected is a must for us millennials, so if your graduate falls into that category, check out the Apple Watch or the Microsoft Band.
2. iPhone 6 or 6 Plus
Because the Apple Watch is only compatible with iPhone 5 and later, upgrading your graduate to the latest iPhone gets them one step closer to the Apple Watch.
3. 3D Printing Pen
Let your graduate sketch their ideas to life by allowing them to create 3D models that harden in a matter of seconds. You can buy one, here.
4. GoPro
Before heading off into the working world, give your graduate a way to really capture their memories of young adulthood. A GoPro is an amazing addition to a trip abroad, or just for weekends off.
5. Parallels Access
If you get your graduate an iPhone or a new tablet, arm them with Parallels Access so they can work from anywhere. Their new boss will definitely be impressed by their dedication!
Bonus: Parallels Desktop for Mac!
While Parallels Access may let your new grad work from anywhere, Parallels Desktop gives them the best of both worlds—Mac and Windows. So, no matter what industry they're looking to begin their career in, they'll be set!
No matter what their degree is, there are plenty of amazing and useful gadgets you can get that your graduate will love.