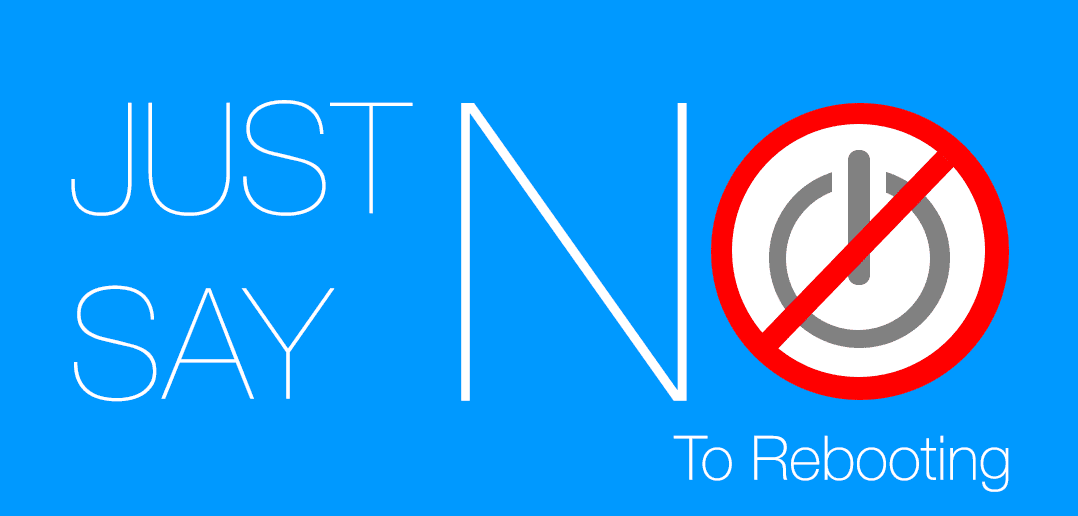 A Public Service Announcement for Users of the New MacBook
---
If you hadn't already heard, Apple recently announced that Boot Camp on the new MacBook will be restricted to Windows 8.
Parallels Desktop® for Mac has no such restriction on the new MacBook or on any other Mac. With Parallels Desktop, you can of course run Windows 8. You can also run Windows 7, Windows XP, the Windows 10 Technical Preview, as well as many versions of Linux and the Mac OS. See for yourself: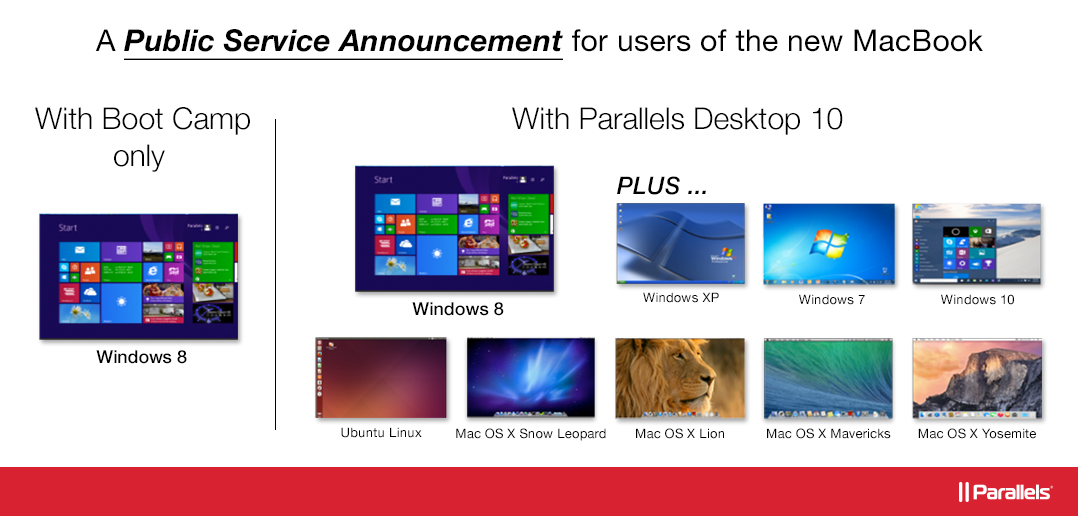 In addition, since Parallels Desktop runs Windows simultaneously with Mac OS without any rebooting, you can drag and drop files between Mac and Windows, copy and paste text and graphics between Mac and Windows, and much more. You can even run Mac apps right alongside Windows apps—like Safari and Internet Explorer side-by-side.
We think the choice is pretty clear. Have you tried Parallels Desktop for Mac yet? Get your free trial, here. Bonus: migrate your existing Boot Camp installation in a few easy steps with this handy guide.