How to Implement Access Control Using Parallels Desktop for Mac Business Edition
---
Freelance workers, home-office users and commissioned consultants all need access to the corporate network in order to get their work done. It is the IT department's job to provide such access in a way that maximizes productivity. But it stands to reason that other vital interests of the business also need to be protected—specifically, safety and compliance.
For all organizations working with freelancers and remote employees, effective access control to their internal systems is essential. Virtualization is a good way to provide legitimate externals with secure, controlled access. This technology decouples the system and applications from users and enables IT teams to exert maximum control.
Parallels Desktop™ for Mac Business Edition offers IT teams the option to set up virtual machines (VMs) for remote and external users. The benefit of this is that such systems can offer full productivity while at the same time decoupling the computing hardware from the persons who use it. Admins can set up and delete such systems at will. Parallels Desktop Business Edition even offers an option to set up virtual machines with an expiration date. This is a good solution for granting access to freelancers and external service providers that only need access for a limited period of time. A temporary restriction of this kind helps protect businesses and their IT teams against the hazard of access authorizations to sensitive data getting out of hand, raising the risk of data breaches. Used in conjunction with Parallels Access, such time-limited VMs form an ideal method for providing external users with full-featured access for a limited stretch of time—and it's independent from the IT hardware at hand.
---
Setting up a time-limited virtual machine
In Parallels Desktop Business Edition, a VM first needs to be encrypted with a password under "Configure – Security" in order to expire automatically after a given period of time (see Figure 1). Once the VM is encrypted, IT administrators can also set an "expiration date" and secure it with a password. In addition, the administrator should deposit contact details at this place. Users receive a warning notice that their VM will soon expire when its expiration date draws near. They can then contact the IT team to have their access prolonged if necessary.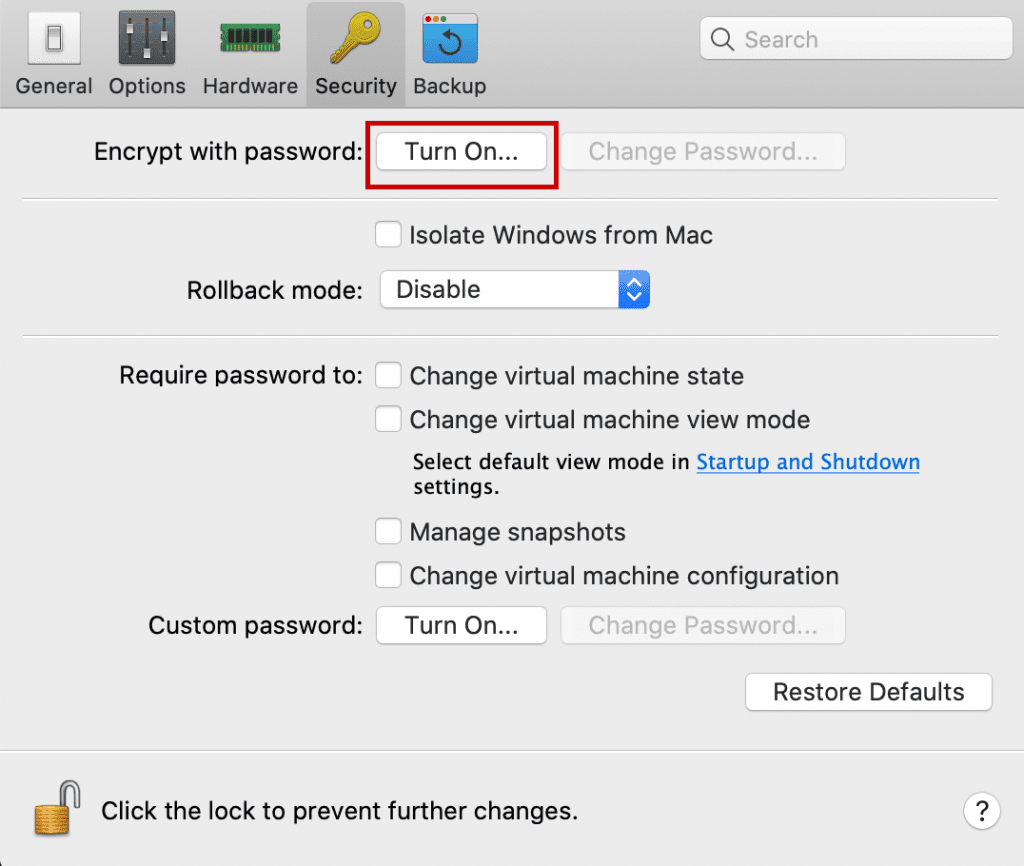 ---
Get your FREE trial of Parallels Desktop Business Edition.
Learn more:
Parallels Blog | Awesome Remote Office
Parallels Access trial