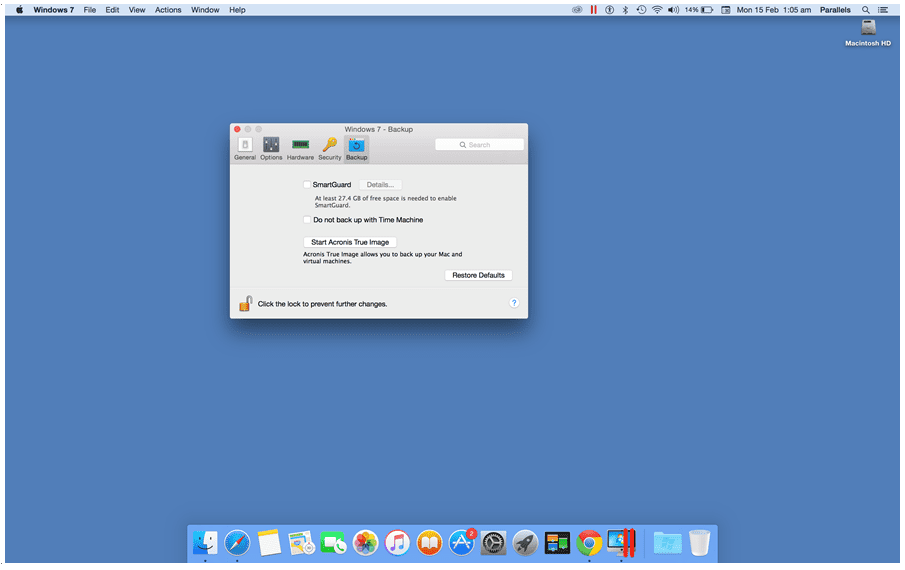 Easy ways to backup your virtual machine
---
Guest blog by Manoj Kumar Suresh, Parallels Support Team
---
Easy ways to backup your virtual machine
There are many perks of using a virtual machine over a regular PC. One of my favorites being how easy it is to backup and to restore my virtual machines.
See also: Is it safe to force close on Mac?
Below I'll go over several ways to backup your virtual machine data.
Snapshots
The built-in functionality you can use to back up a virtual machine without access to any external drives and with taking minimal hard disk space is to create a snapshot. This isn't entirely a separate back up, but more like a restore point for your VM. (You can read the benefits and limitations of this feature in detail here)
Time Machine
Time Machine is used to back up your entire Mac. You can tune it to back up your virtual machine too!
Go to the virtual machine's configuration > Back up > and uncheck the option Do not back up using Time Machine


Shutdown the virtual machine by clicking on Actions > Shut down from the Mac menu when the virtual machine is open.


Then launch your Time Machine backup as normal. It will also backup your virtual machine.


Manual backup
This is the easiest and most reliable way of making a backup of your virtual machine. The downside of this method is that it's manual. We can back up the entire virtual machine by copying its .pvm file (it contains the whole virtual machine) to a different location on your Mac HD or (preferably) to an external hard drive. You can find virtual machine's .pvm file by following these steps:
Right-click on Parallels Desktop icon in Dock > choose Control Center
Right-click on your virtual machine > choose Show in Finder.

Once you locate your .pvm file, copy and paste it to your preferred backup location
Acronis True Image Backup
As an additional benefit, Parallels provides you with 30 day complimentary subscription to Acronis True Image Backup. We recommend that you make sure that the virtual machine is shut down before performing the backup. To initiate, simply click on Parallels Desktop on Mac menu bar > Backup with Acronis True Image.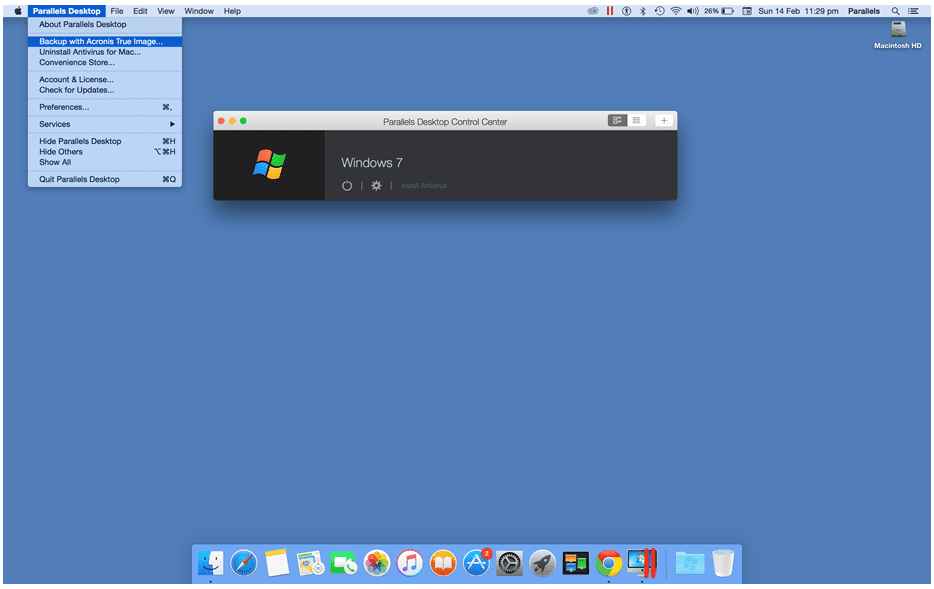 I hope this helps you choose your preferred way to backup your virtual machine data.
Don't forget – follow the Parallels Support Team on Twitter for questions & answers, and product updates!
Try Parallels Desktop for free for 14 days!