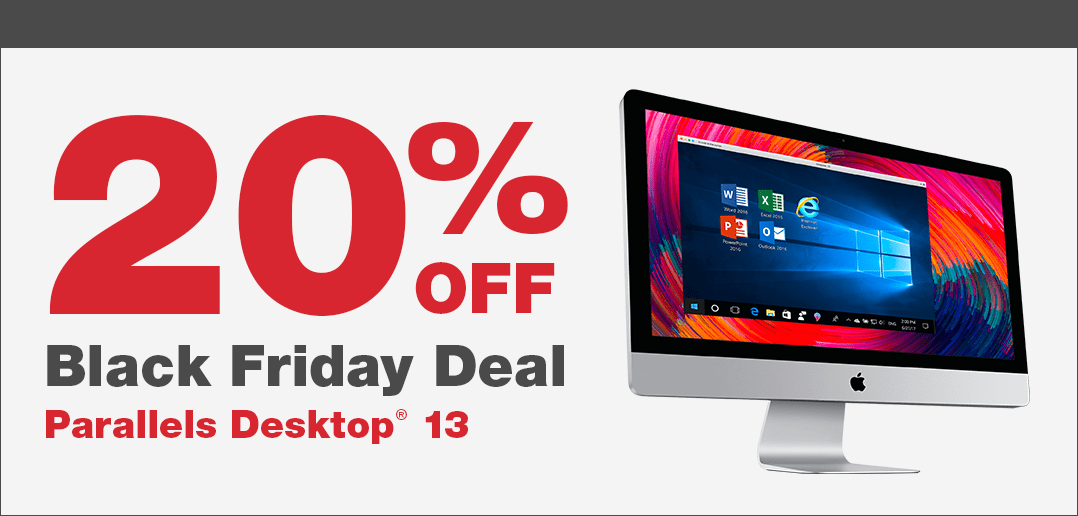 Black Friday Savings 20% off Parallels Desktop
Our Black Friday Gift To You!
Save 20% now through November 28, 2017, 11:59 p.m. PST

New Users -> Learn More & Save 
Exclusive offer for our loyal Parallels Desktop users -> Upgrade & Save 
Save 20% now through November 28, 2017, 11:59 p.m. PST
(Prices may vary depending on your location.)
Spend more time with your family this holiday—skip the shopping madness and buy online!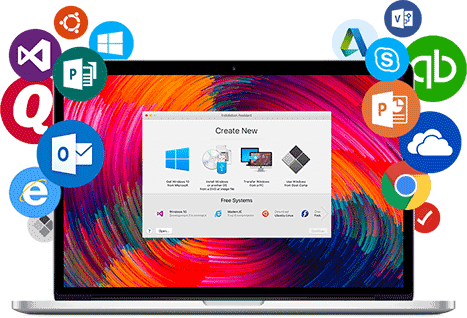 Run the latest Windows, Linux, and other popular OSes on your Mac® without rebooting.
Parallels Desktop® for Mac allows you to enjoy thousands of Microsoft applications—like Microsoft Office, Internet Explorer, Microsoft Access, Quicken, QuickBooks, Visual Studio, even graphic-intensive games and CAD programs—without compromising on performance or rebooting your Mac. See for yourself:
(How to Run Windows on Mac with Parallels Desktop 13 for Mac)
Plus, you'll get Parallels® Toolbox for FREE
Helping you simplify everyday tasks with just 1-click for Mac or Windows: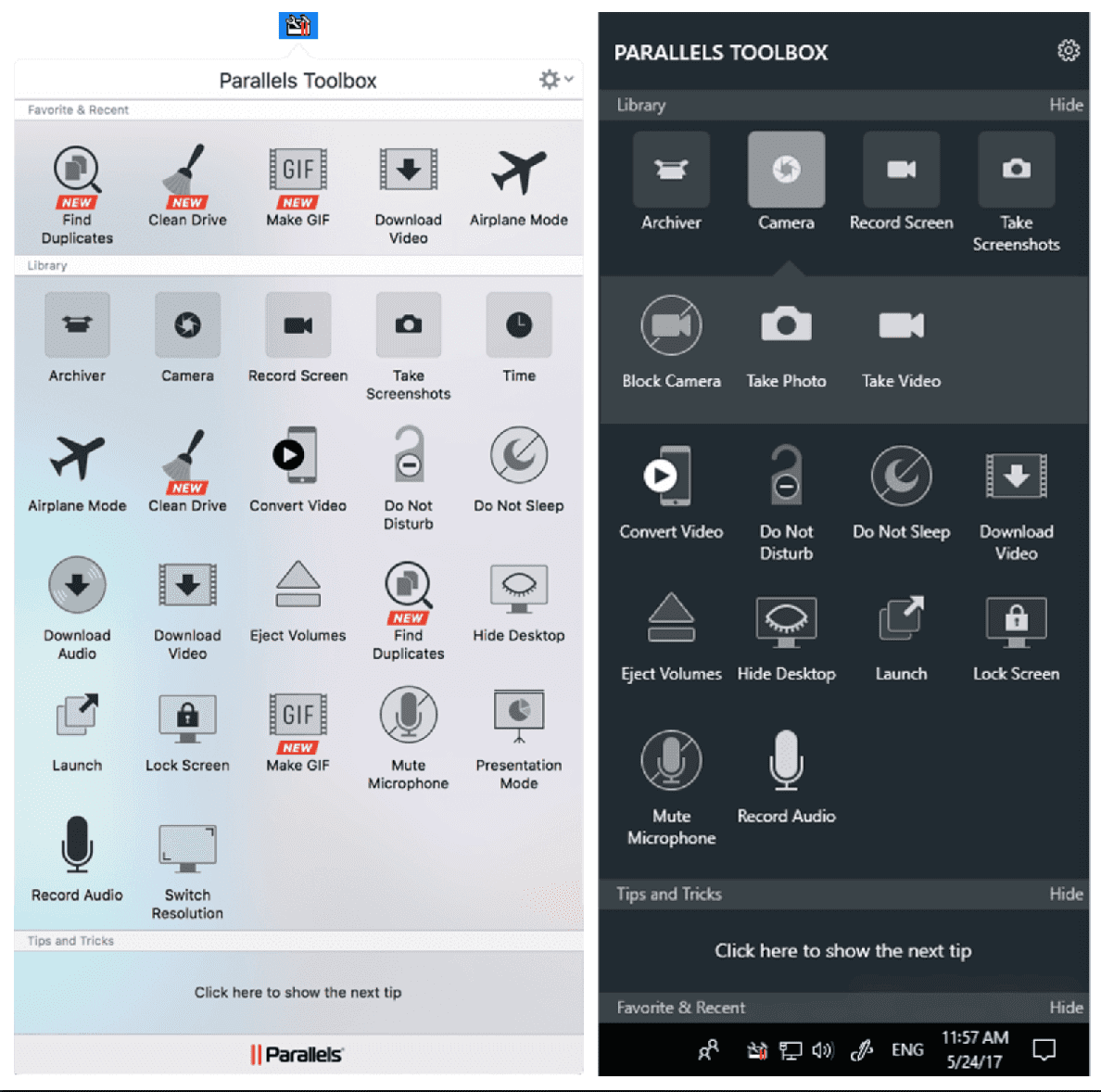 Parallels Toolbox is the ultimate all-in-one application, with 30+ easy-to-use tools packaged within a simple interface. And the best thing? You no longer need to buy individual task-based apps to get your team's job done! Get this all-in-one 30+ tool suite for FREE when you purchase Parallels Desktop for Mac.
Ready to get your Black Friday/Cyber Monday on?
New Users -> Learn More & Save 
Exclusive offer for our loyal Parallels Desktop users -> Upgrade & Save 
Save 20% now through November 28, 2017, 11:59 p.m. PST
(Prices may vary depending on your location.)
If you're still unsure about Parallels Desktop and want to try before you buy, feel free to get started with our risk-free 14-day trial.
Have questions? Follow Parallels Support on Twitter, or message us on Facebook. We're happy to help!
We're proud to support fellow online businesses that encourage Black Friday buyers to stay home this holiday season.
Enjoy your savings,
The Parallels Team