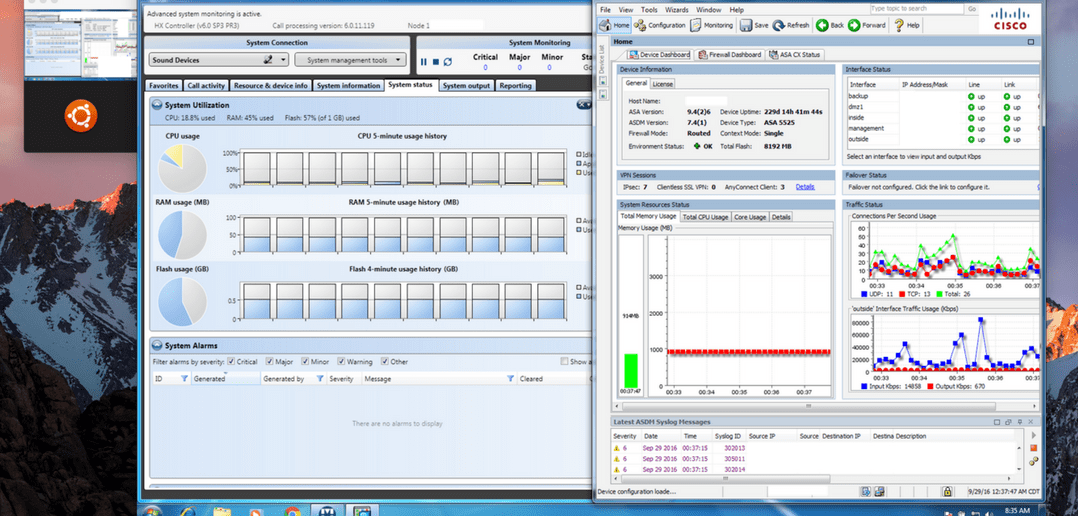 How an IT Manager uses Cisco on Mac with Parallels Desktop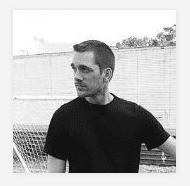 ---
Guest blog post by user Andrew Derse
---
Virtualization offers unparalleled cost reduction, productivity, and time savings for IT managers and system admins. With the capability to run Windows and Linux seamlessly on Mac, Parallels Desktop for Mac Business Edition can expedite usability and lessen headaches when managing a company's environment.
Since 1998, industry professionals have put Sound Devices audio products to the test. The Wyoming-based professional audio production company is a recognized and respected firm for innovative technology and quality in portable audio products. Internal management of Sound Devices' IT department is handled by Andrew Derse, who shifted career paths from web development to IT management.
Here's Andrew's story in his own words on how Parallels Desktop Business Edition provided him with a productivity-boosting solution to cut down time and hardware costs:
"I've been a web developer for the past five years and recently moved into an IT manager role. Naturally, I gravitate toward Apple products for their stability and durability. I've been using Mac devices for the past five years and haven't had a single issue with them. Enter my new role: now I need to start supporting Windows and Linux OS environments. 
When I started my new position, I had three separate machines to run three separate environments: Mac, Windows, and Linux. I absolutely did not want to carry two extra laptops around, and the thought of using Microsoft Remote Desktop just to accomplish remote access into a workstation sitting in my office sounded incredibly pointless. Why waste hardware when you have a perfectly capable laptop that can run all environments on it using Parallels Desktop for Mac?
About two to three weeks into my new job, I was getting called after-hours to troubleshoot projects within the Windows and Linux environment. I was stuck having to remote into my Windows machine and then fire up a virtual instance of Ubuntu in order to troubleshoot. Not a very responsive approach to (quickly) helping people while remote from the office.
In the office, I was working between two different machines, as my predecessor had been running some legacy programs that only worked in Windows, such as the Mitel System Administration and Diagnostic Center, as well as our Cisco ASDM-IDM Launcher. Moving between two different machines became tiresome and just wore me out.
I decided to pull the trigger and get Parallels Desktop Business Edition and create virtual machines of both Windows 7 and Linux Ubuntu. I was so glad to have done so.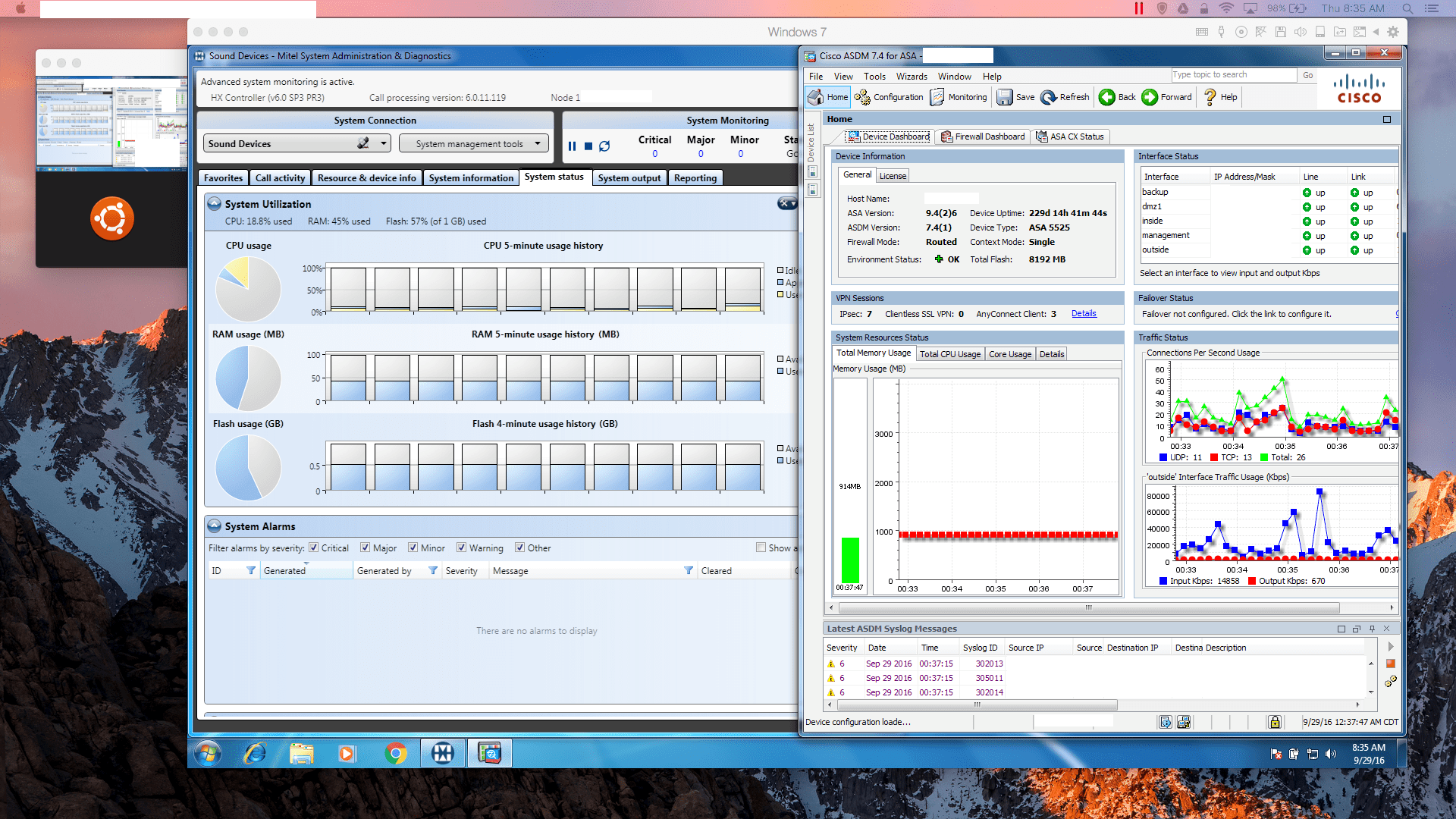 Now, I literally run everything off of my Mac using macOS Sierra, or through Parallels running Windows or Linux. I get the best of both worlds at my fingertips without having to switch between multiple machines. This is a HUGE cost savings, not only in time but in resources like workstations and software licensing.
I can also speed up my remote support responses; Parallels is lightning fast and very responsive. It takes no time to fire up my Windows or Linux virtual machines and dive right into the issues at hand. Additionally, I can troubleshoot VPN or phone issues right from my laptop without having to remote into a completely different physical machine sitting in the office."
Sound Devices values Mac, Linux, and Windows operating systems because they provide distinct business advantages for all employees. Maximizing the flexibility of remote employee support from the IT director is imperative. "Remote now means being completely remote, thanks to Parallels Desktop Business Edition," concluded Derse.
Parallels Desktop for Business also simplifies mass deployment and administration, with 24/7 access to premier support, a vital license management portal, and advanced security controls. Try it today, or buy it now if you're ready! Have questions? Contact us at usentsales@parallels.com or call (425) 282-6448.
Try Parallels Desktop for free for 14 days!