Cortana now reads all my email – and I'm fine with it!
---
In June 2020, I began receiving some strange-looking emails. The sender clearly had access to most, if not all, of my emails, and her name was "Cortana". I thought my email account had been hacked by someone with a strange sense of humor!
It turns out that I had not been hacked, and that this was a new feature of Microsoft's Cortana (of Halo fame), now promoted to the role of intelligent assistant in Windows.
In these regular emails, Cortana would remind me of promises I had made, or requests that had been made of me, and you can see some examples in Figure 1.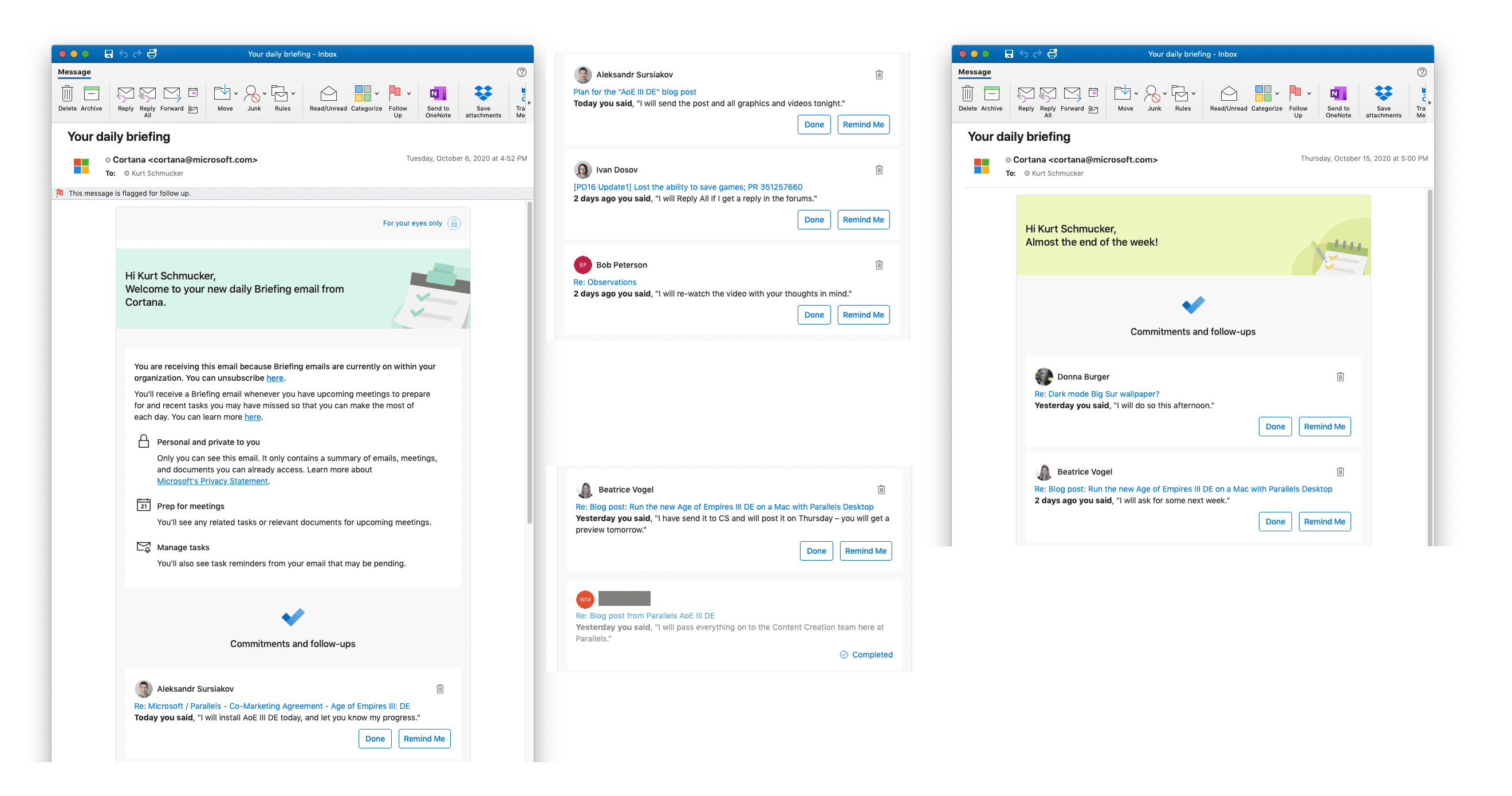 Parallels uses Microsoft Exchange as part of its adoption of Office 365, and the Parallels IT team enabled this feature for all of our accounts. 
I mentioned this new feature to a friend, and her immediate reaction was "Well, that sounds kind of neat, but also a bit creepy!" While it is a bit creepy to think of all my emails being scanned, it is very handy, and I have come to rely on it as a quick double-check that I have not forgotten to fulfill some kind of commitment I'd made.
As is standard for Microsoft, this nifty Cortana feature has the boring name "Briefing Email". (It appears that having boring names is part of the Microsoft DNA, just as having really great, memorable product and feature names is part of the Apple DNA.)
Briefing Email has no user-accessible options – either it is enabled, or it is not. (See Figure 2.)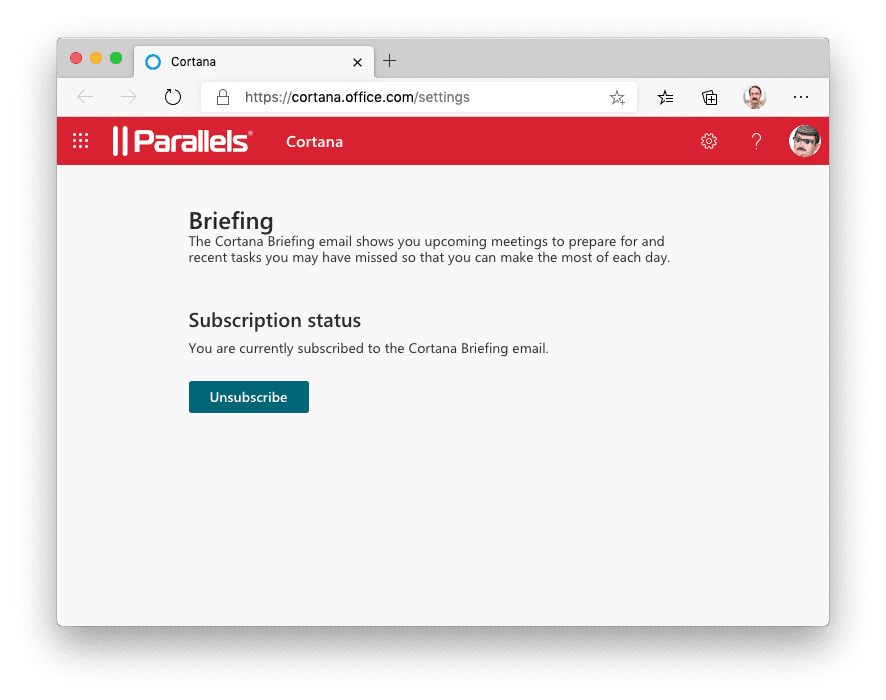 If you want to read more about Cortana and the new Briefing Email feature, here are some useful links:
If Briefing Email is available to you, I recommend you enable it. Let us know in the comments how you like it.
Want to use Cortana on your Mac? You can do so with Parallels® Desktop for Mac. Download a free trial for 14 days.