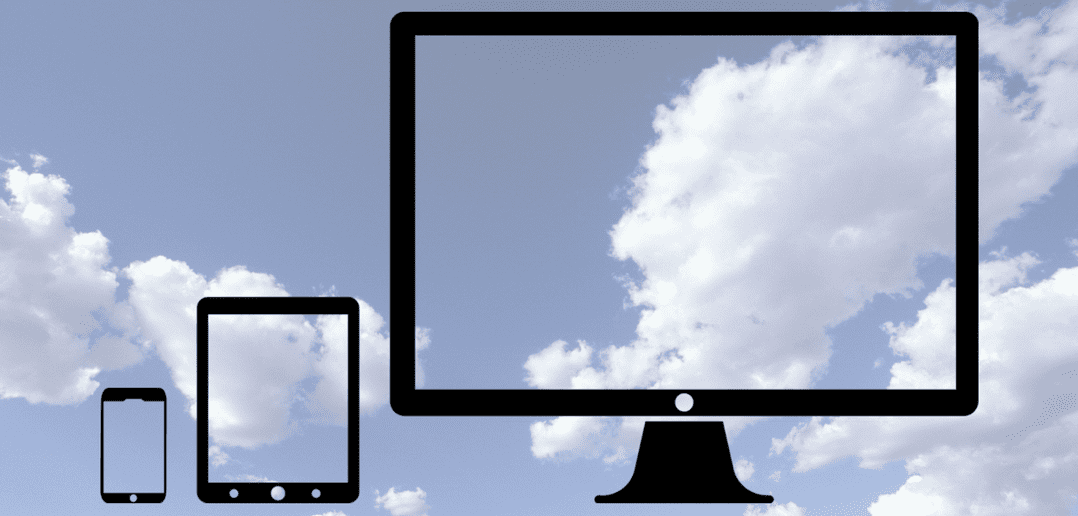 How to become a DaaS service provider
Virtual desktop and cloud computing technologies have brought about the ability for IT to offer Desktop-as-a-Service (DaaS) rather than running a desktop on a dedicated computer. In a DaaS environment, productivity applications, user personalization, and security run on a virtual server while accessed from a client device. If they run on a server within the same corporate network, they are called virtual desktops. If they are hosted in a third-party datacenter, they are called cloud-hosted desktops or simply DaaS. This is where Managed Service Providers (MSPs) come into the picture. According to TechNavio's forecast, the hosted virtual desktop market is expected to grow at a CAGR of 63.7% over the period of 2013 to 2018.
DaaS Service Provider
How does DaaS add value to MSP offerings?
DaaS is a subset of Virtual Desktop Infrastructure (VDI). It offers all the advantages of VDI with less complexity and more efficiency, as it is managed by third-party VDI and cloud experts. Current business requirements demand an instant VDI and cloud desktop solution. While a complete VDI takes longer  to deploy and configure, cloud desktops can be set up in hours.
Apart from that, the smartphone era has introduced the need for employee mobility. That means that companies are looking for a device-agnostic approach to support their mobility needs. With cloud desktops, MSPs can offer clients access to their desktops and data from anywhere, anytime and from any device. This is where MSPs can cater to a diversified audience and increase their product portfolio.
In addition, business continuity is an important requirement in today's highly competitive business world. With DaaS, you can publish desktops and applications that are always on and readily accessible from any device or location. Furthermore, businesses often need to scale resources up and down according to changing business needs. In short, DaaS is cheaper, easier to deploy, and easier to use. This is why MSPs have seen rapid revenue growth over the past few years. According to MSPAlliance, MSPs in North America generated $154 billion in 2014, and DaaS was one of the reasons for this revenue growth.
DaaS challenges for MSPs
Cost, installation complexity, and management are the three important challenges faced by MSPs today. As MSPs deal with a diverse audience, they have to publish desktops to multiple customers that use different platforms, operating systems, and devices while still ensuring a consistent end user experience across all devices and platforms. With a desktop delivery solution, MSPs are able to remotely offer RDSH and virtual desktops from a centralized location. However, the key here is choosing the right virtualization tool. Popular desktop delivery solutions such as VMware Horizon  and Citrix XenDesktop  are very costly for start-ups as well as established MSPs.
Secondly, installation, deployment, and maintenance of these solutions is complex. It can take countless days of installation and configuration procedures to get up and running. Moreover, a Citrix or VMware expert is required to handle these tasks. There are additional components that you need to install and configure. Moreover, there are several editions of the same solution, and the right feature set needs to be identified for each edition in order to narrow down requirements. Finally, billing has become a critical aspect in a pay-as-you-go model. As it is dynamic in nature, you need to accurately identify the resource usage of each site, group, or customer. Fortunately, Parallels Remote Application Server (RAS) meets all of these challenges.
Parallels Remote Application Server (RAS) is easy to deploy and use. Installation is performed from a single .msi file and following a simple wizard. Within a few hours or days, the system is up and running. Secondly, Parallels Remote Application Server (RAS) is simple to manage. From a centralized location, you can monitor and manage the entire infrastructure with ease. Most features, such as terminal server load balancing and universal printing and scanning, come auto-configured. There is only one edition, and it includes all of the important desktop delivery features MSPs need. Most importantly, it fully separates MSP customer data per site, which means tracking the resource usage of each customer is easy, which, in turn, simplifies billing procedures. Thirdly, it is inexpensive when compared to other virtualization solutions available in the market. The flexible SPLA licensing model makes it affordable for start-ups as well as established MSPs.
Partner with Parallels Remote Application Server (RAS) today to differentiate your service offerings and take your MSP business to the next level! What are you waiting for? Start your  Parallels Remote Application Server (RAS) free trial!
References
daas service provider
daas service provider
daas service provider
daas service provider
daas service provider
daas service provider
daas service provider
daas service provider