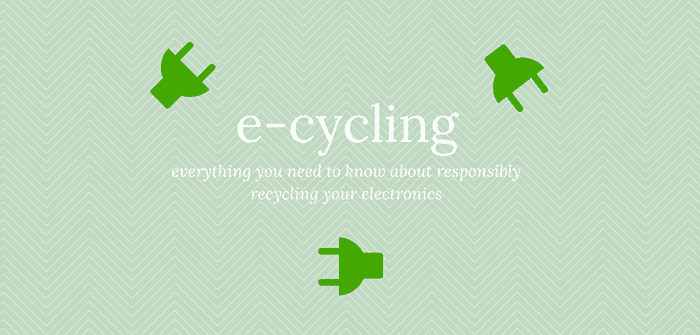 Everything You Need to Know About E-Cycling for Earth Day
---
Earth Day is here! Obviously, we're encouraging you to jumpstart your e-cycling efforts. Believe it or not, it's not as hard as you might think to be environmentally responsible when it comes to your electronics. In fact, here's everything you need to know about how (and where!) to e-cycle:
Nationwide Recycling Resources:
The best way to dispose of unwanted electronic waste is with e-Stewards, the cleanest, most globally responsible standard for e-waste recycling. Find e-Stewards rated recyclers here.
Recycle/Ship-from-Home Options:

Hope Phones (hopephones.org) offers both an online service and free shipping.
Recycling for Charities (recyclingforcharities.com) offers online service, the option to choose a charity, and free shipping,
Manufacturers & retailers also offer several options to donate or recycle electronics, sometimes even offering trade-in value. For example: Apple, Best Buy, Staples, Sony, & Dell are all retailers with great e-cycling programs.
Do you e-cycle? Tell us how you dispose of your electronics responsibly in a comment, or reach out to us on Facebook or Twitter.
In the meantime… Happy Earth Day!