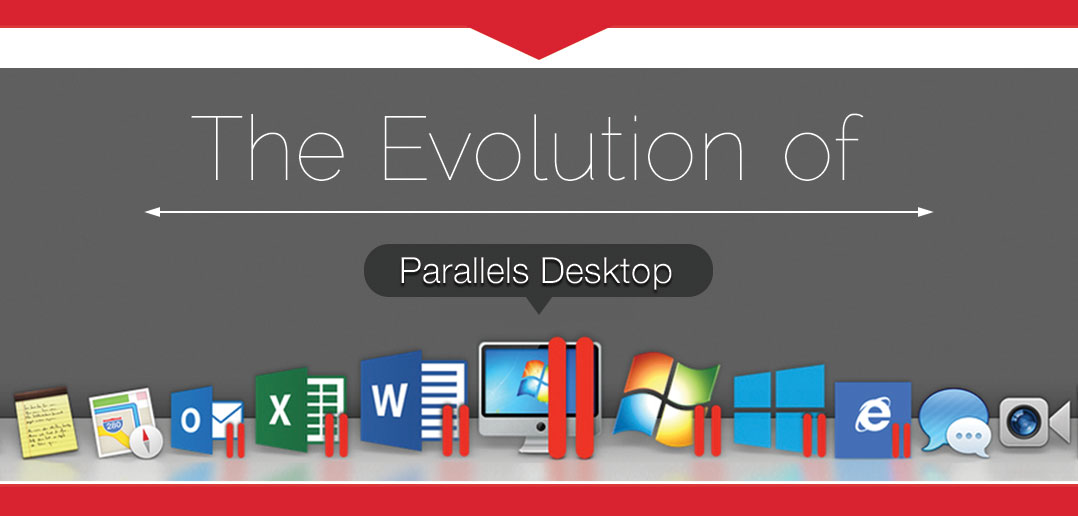 The Evolution of Parallels Desktop
---
Over the years, the evolution of Parallels Desktop has been significant, maintaining global leadership in cross-platform solutions. This unrivaled leadership began in 2006 with the introduction of mainstream virtualization on Mac computers by utilizing the Apple-intel architecture, and has continued today by bringing Microsoft's personal assistant, Cortana, to your Mac in 2015. By supporting both businesses and individuals our customers take advantage of the best technology out there, whether it's Mac, Windows, iOS, Android, or the cloud.
Beginning with the inception of Parallels Desktop in 2006, the Parallels team is made up of brilliant software engineers who work endlessly year-round to provide the ultimate desktop virtualization software for our customers. Consistent innovation, ingenuity, and industry firsts are the imperative keys to Parallels Desktop's success in the virtualization world.
The Parallels team tenaciously launches virtualization software that is up-to-date with the latest technology and software trends that both Apple and Microsoft introduce. An essential component of Parallels Desktop for Mac is supporting the constantly evolving software landscape that our customers love.
The Evolution of Parallels Desktop

Interested in virtualizing with Parallels Desktop? Try a 14-day free trial here.