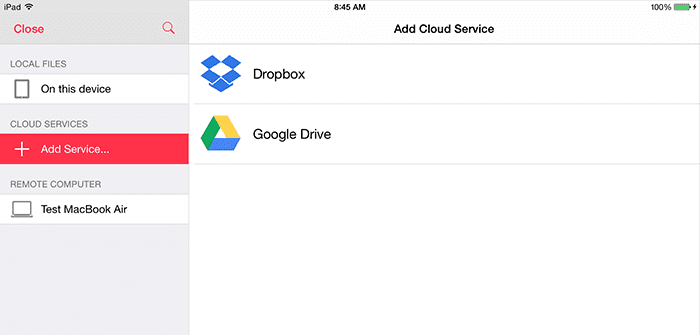 Forget Something at Home or the Office? Parallels Access Can Help: Part 2
---
Tell me if any of these situations sound familiar:
Scenario 1: You finished up a presentation at home last night, but you didn't bring a copy to the office.
Scenario 2: In your rush to get to the airport, you forgot about a colleague's request to put an important file into the team's shared folder on Dropbox.
Scenario 3: You're pretty sure the image your colleague needs is on your computer at home, but you have no idea where it's located on that computer. And, of course, she needs it right now.
These have certainly all happened to me—and with increasing frequency as I get older and older.
To help cure these common ills, I'll show you how the new Universal File Manager in Parallels Access 2.5 can assist you in each scenario. The File Manager is available in the iOS client for Parallels Access, so I'll be using my iPad to demonstrate these tasks.
In today's post, we'll be covering Scenario 2. If you're new to this series, check out our blog post covering Scenario 1, and be sure to stay tuned for one more post covering Scenario 3 coming next week.
Scenario 2: You need to move a file to Dropbox while you're on the move.
You can use Parallels Access to make a file accessible to your colleagues while you're on the road.
First connect to your work computer. Note that there is no need to VPN into your corporate network to make this connection—Parallels Access handles all the necessary security.
Click on the folder icon to use the Universal File Manager. Then tap on the folder icon to use the File Manager and navigate to the location of the file you want to share with colleagues (Fig. 1).
Select the file, then copy it (Fig. 2).
Tap on Dropbox in the left pane of the File Manager, then navigate to the Team_Shared_Folder (Fig. 3).
Paste the file (Fig. 4).
That's all there is to it! This does assume that you've already linked Parallels Access to your Dropbox account (Fig. 5, Fig. 6).
Well, that was how to use the new Universal File Manager in Parallels Access 2.5 for Scenario 2—moving a file to Dropbox while on-the-go. Don't forget to stay tuned for Scenario 3 in the series, coming next week!
Have you tried Parallels Access 2.5 yet? Tell us in a comment, or feel free to reach out to us on Facebook or Twitter!