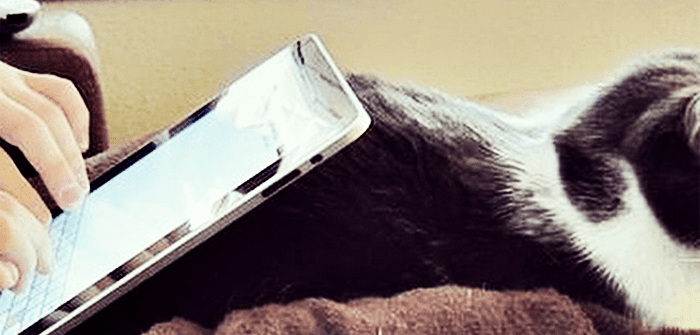 Holidays with the Pets & Parallels Access
The semester is over! I'm finally home for my last break as a "kid." Between eating real home-cooked food and doing my Christmas shopping, I need to squeeze in some work for my internship and my next semester of classes…which starts far too soon.
So what's the best way to work without being stuck behind your laptop? On your iPad, of course!
Convincing your four-legged friend to leave you alone can be a challenge—and you can't really prop up your laptop on the family cat. Luckily, though, he does make a pretty nice iPad stand. Plus, with Parallels Access, working on your tablet is easy.
There's no question I'm a dog person, but sometimes a cat is exactly what you need to get the job done.