How to Download Videos from YouTube or Vimeo
---
According to MerchDope, the total number of people who use YouTube in 2019 is reaching 1,300,000,000. 300 hours of video are uploaded to YouTube every minute, and almost 5 billion videos are watched on YouTube every single day.
Due to the vast amount of never-ending content being uploaded every moment, it is very likely someone may want to download a video for later use to enjoy offline.
Parallels® Toolbox offers the best way to download YouTube, Vimeo, and other Internet-hosted videos directly to your computer. Whether it's macOS® or Windows, the Parallels Toolbox tool Download Video reigns supreme when compared to other utilities that claim to do the same thing.
Not only is it just one click to save your favorite videos, you can do so without reducing their quality. Save your videos in high resolution up to 1080p, instantly.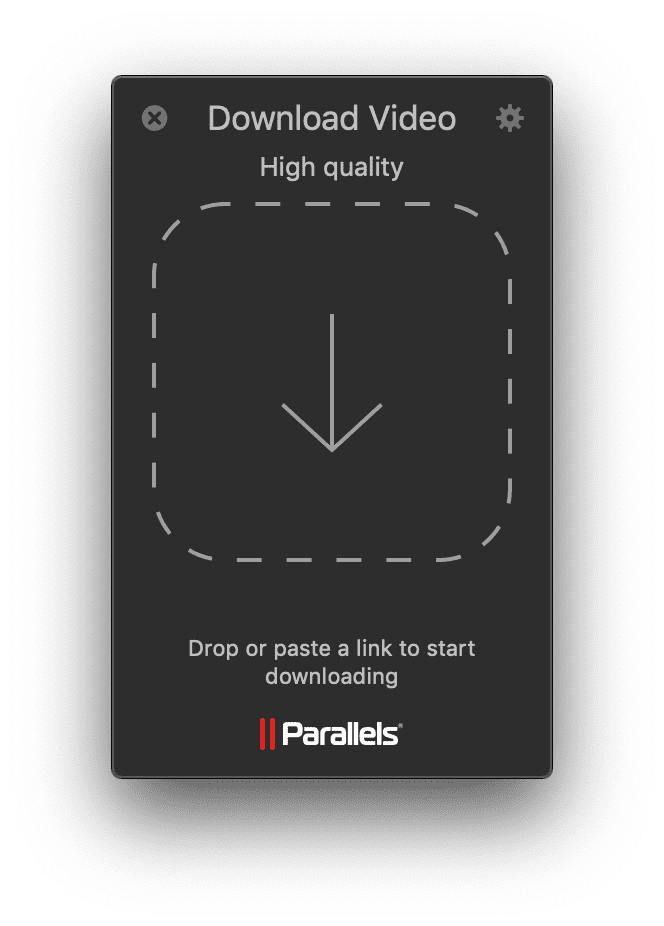 Downloading a video from the Internet is easy:
Download the .DMG or .EXE to install.
Launch the Download Video tool.
Copy and paste, drag and drop, or utilize the Safari plug-in to instantly save your favorite video!

YouTube now offers "Add to Offline" with their premium subscription, YouTube Red, for $12 per month ($144 per year). But Parallels Toolbox has over 30+ other helpful tools and is available for only $19.99 per year. YouTube Red offers additional services such as exclusive content, live sports, and ad-free viewing, but it's clear the top-used feature of YouTube Red is the "Add to Offline" ability. If your only goal is to download YouTube videos to enjoy offline later, Parallels Toolbox is a much more cost-effective option—and it's bundled with dozens of helpful tools to help out your Mac or PC.
Parallels Toolbox is our all-in-one solution with over 30 tools for macOS and Windows 10. With just one click, you can save space on your hard drive, create high-quality content, quickly optimize your computer for a presentation, and more. Our economical suite of tools replaces the need for multiple applications and is only $19.99 per year.
Make your life easier and start a free trial of Parallels Toolbox to get started today!