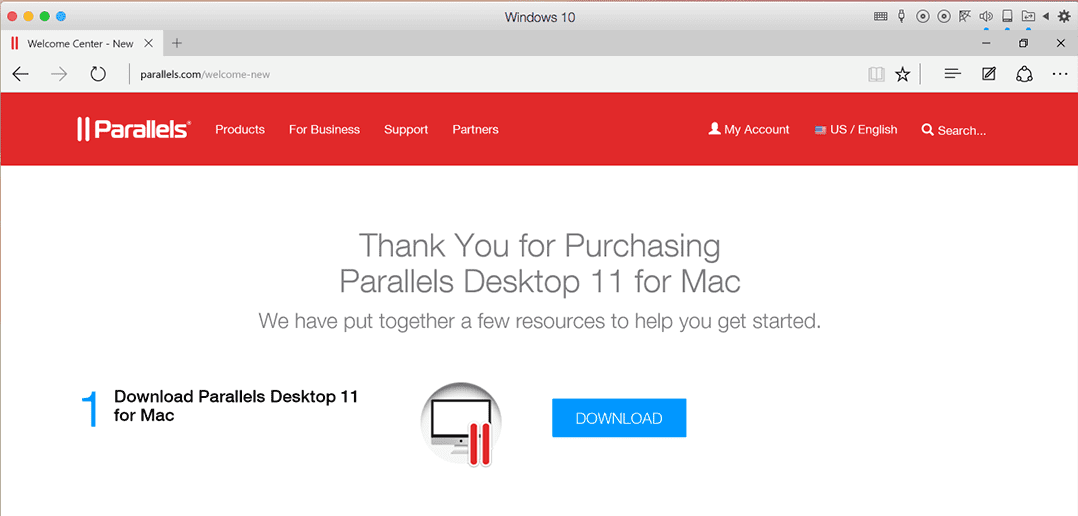 How to (Easily) Get Microsoft Edge on Your Mac
---
Still trying to decide if you want to test out Parallels Desktop for Mac Pro Edition? Well, here's another reason to try it—we just added a pre-configured free trial of Microsoft Edge on Windows 10 to the New Virtual Machine Wizard!
Here's how to get Microsoft Edge on Mac, so you can start testing in Microsoft's latest browser:
1. Go to the top navigation of Parallels Desktop for Mac Pro Edition and click on the red || bars,
2. Select New,
3. Select "Modern.IE test environments" and click on Continue in the lower-right corner of the Wizard to access free trials of pre-configured Parallels Desktop virtual machines from Microsoft, including:
Microsoft Edge on Windows 10
IE 11 on Windows 8.1
IE 10 on Windows 8
IE 9 on Windows 7
IE 8 on Windows 7
IE 7 on Windows Vista
IE 8 on Windows XP
IE 6 on Windows XP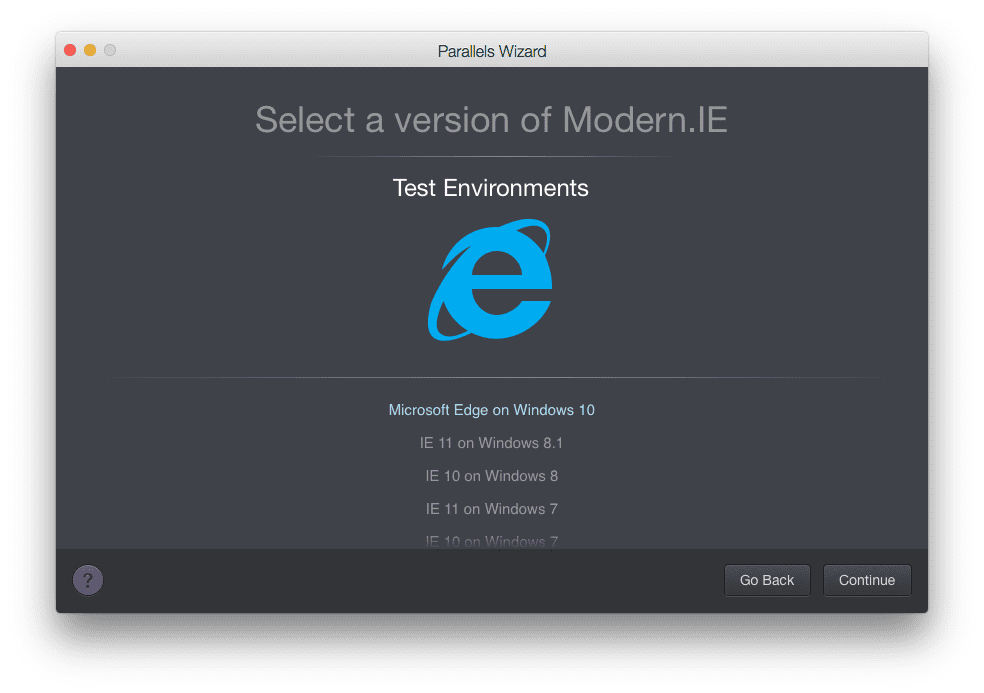 If you haven't purchased Parallels Desktop yet, don't worry—Mac users can download a free two-week trial of Parallels Desktop for Mac here. During the free trial, you can switch back and forth between Parallels Desktop for Mac, Parallels Desktop for Mac Pro Edition and Parallels Desktop for Mac Business Edition to determine which version best suits your needs.
Important note: to test Microsoft Edge in a Windows 10 VM, you will need to try the Pro Edition and follow the instructions above to download a free trial of Microsoft Edge on Windows 10.
With Parallels Desktop for Mac Pro Edition, you can do even more than just test Microsoft Edge—you can also experience the power and convenience of having Microsoft's intelligent personal assistant Cortana in Windows, as well as use it with OS X and Mac applications when running Parallels Desktop and Windows 10 in Coherence mode (which makes the Windows 10 interface invisible while enabling the use of Windows apps in OS X).
The Pro Edition is a great choice for consumers as well as power users, even if you don't use the additional features, because it's the same easy-to-use interface as Parallels Desktop. Bonus: the Pro Edition is also a subscription service, which ensures that you will always be up-to-date with the latest and greatest features as they are periodically added throughout the year (without having to wait for the next standard edition).
Have fun testing, discovering and experiencing Microsoft Edge and Windows 10 on your Mac, as well as putting Cortana to work for you—and don't forget to share your experience with us in a comment, or on Facebook or Twitter.
Try Parallels Desktop for free for 14 days!