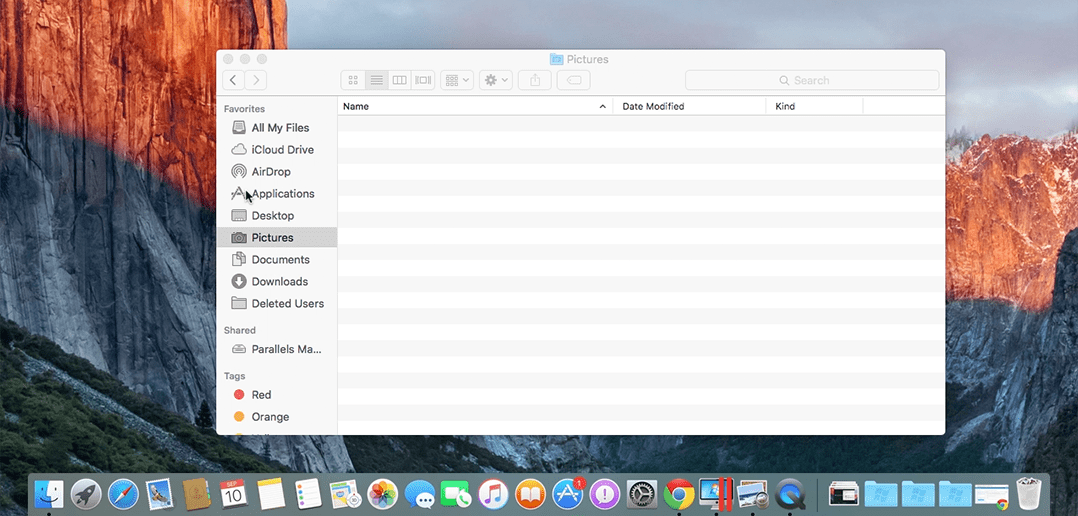 How to Sync Photos Between Android and Mac with Parallels Access
---
By Paul Christopher Nathaniel, Parallels Support Team
---
As much as we like our iPads, we realize that many people who own Macs may also opt for an Android or Windows tablet instead.
For iPhone, iPad, and iPod, you can sync/transfer photos to your computer using iTunes.
But that same process is a little different for Android—let's see how that works. Android tablets come in all shapes and sizes, and often at more affordable prices than the iPad or iPad mini. And, of course, many people like to use their tablets to take, show and share their photo collections with family and friends, so it's useful to know how to share the pics between your Android device and Mac.
The "old school" method is to connect the Android device to the Mac with a USB cable. You simply launch Android File Transfer and wait for it to recognize the device, then just drag and drop the photos from your Android to your Mac. Pretty cool, huh?
But let's see how this process can be optimized with Parallels Access. It allows you to create new folders within the main Pictures folder, and each folder is treated as a separate album when you browse your photos on your tablet.
Let me share more details. In the video below, I will show you how to share three photos from an Android device to a MacBook Pro using Parallels Access.
Launch Parallels Access and connect to the remote computer you want to move the pictures to.
Click on the File Sharing option from the screen with your list of remote computers.
Click on Pictures. You can also click on sdcard, for example, if your device SD card contains the photo or picture you're going to share.
Navigate to the necessary file. You can click on it to preview. Click on the Tick sign on top of the screen and select the file or several files.
Click on the Copy sign at the bottom. The files will be added to the clipboard.
If you click on the icon with an arrow, you will cut the files and they will be removed from your mobile device after you paste them.
Navigate back to the screen with a remote computer. Click on the computer, then click on the folder you would like to paste the files to—for example, Pictures.
Click on the icon with the number of files copied to the clipboard. Then click Paste.
Now the pictures are available on your remote Mac!
No cables—and you don't even have to be at home to move your new pictures to your home computer! Have you used Parallels Access 3.0 for this purpose? Share your story with us in a comment, or reach out to us on Facebook or Twitter.