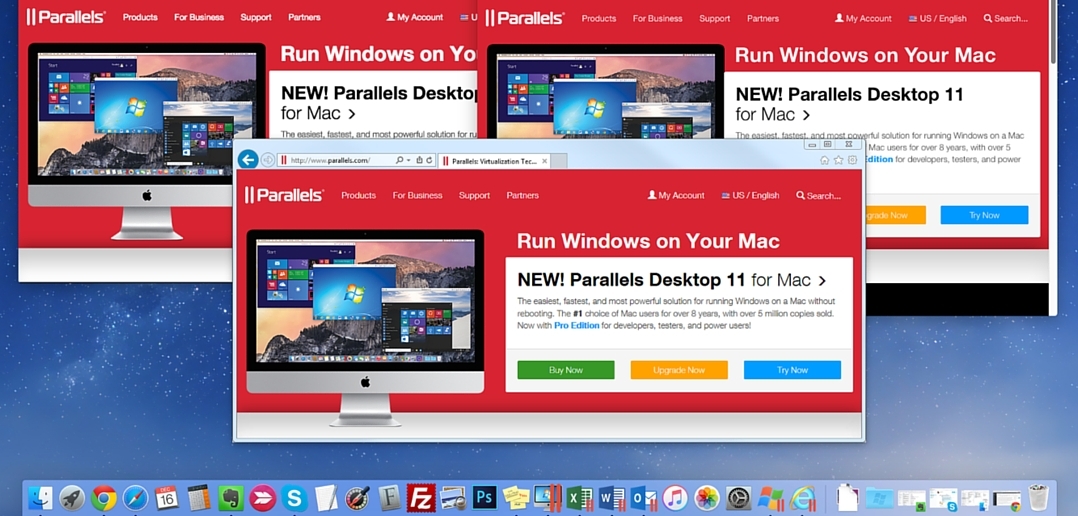 How to Test IE on Mac
---
Full disclosure: I'm not a web developer. I do, however, consider myself something of a DIY front-end web "meddler" (for lack of a better word). Basically, all that means is that I've set up/created enough smaller WordPress websites that I know my way around most basic-to-intermediate HTML, CSS, and PHP.
Despite my lack of formal training in web development, I've done enough projects to discuss one major gripe that afflicts web developers everywhere: the pain of designing for the differences between web browsers. Specifically, designing a website to look good on all major browsers plus the ever-finicky Internet Explorer.
That's where we come in. With a Windows virtual machine in Parallels Desktop, you can easily test IE on Mac.
In the screenshot above, I checked the Parallels website in three different browsers: Google Chrome, Safari and IE. If you look closely, you can see some subtle differences in the fonts. In this case, that's an intentional choice by the Parallels web team, but it's still a good indicator of just how important it is to check your site in multiple browsers, particularly Internet Explorer.
You're not limited to the latest version of Windows, either. You can see how your website looks in Internet Explorer in Windows XP all the way to Microsoft Edge in Windows 10. (Heck, you're not even limited to just Windows, but that's a whole other post.)
If you're going to use Parallels Desktop for testing purposes, we highly recommend the Pro Edition—it's less than your subscription to Adobe Creative Cloud and is the most powerful choice for developers, designers, and other power users. Plus, you can even tune your VM performance to reflect what it is you want to do: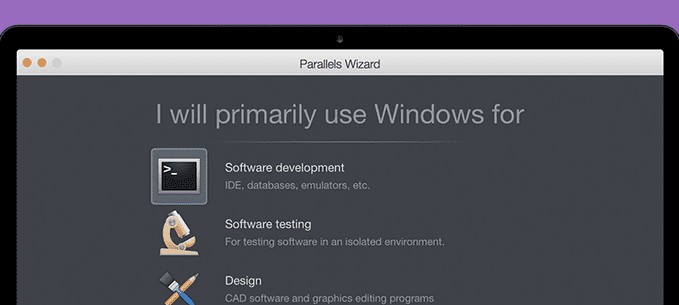 Best of all, you can test IE on Mac right now with our 14-day free trial.
Do you test IE on Mac? Have you tried testing in a Parallels Desktop VM? Tell us your experience in a comment, or reach out to us on Facebook or Twitter.