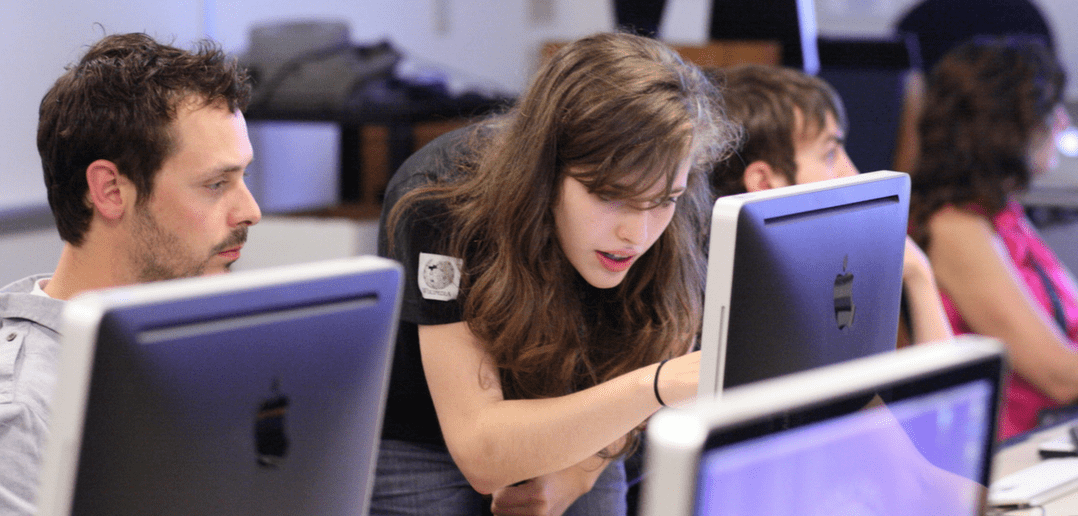 IT Reseller Business Alert: Application Delivery Opportunity in Education
The IT revolution has touched every industry, including education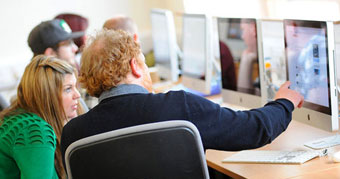 While the education sector was initially slow to adopt this transformation, it is now aggressively embracing IT and cloud technology, as evidenced by the rapid growth of tech-savvy educational organizations. This has created tremendous opportunity for the  IT reseller business.
The state of education in the US
According to data provided by Statista, 23.3 million students were enrolled in undergraduate programs in US colleges and universities in 2013-2014. In 2015, 50 million students enrolled in public schools and 4.9 million students enrolled in private schools, as reported by the National Center for Education Statistics. Similarly, 3.1 million full time equivalent (FTE) teachers were employed by public schools and 0.4 million FTE were employed by private schools, which means the student-teacher ratio was 16.0. In 2015-2016, US colleges and universities awarded 1.8 million bachelors' degrees, 179,000 doctorate degrees, 952,000 associate degrees, and 802,000 masters' degrees.
Technology in education
Following the IT path, most schools are implementing computer-based teaching and cloud solutions. According to FutureSource Consulting reports, a total of 29.6 million units were shipped to the K-12 segment in 2015. This represented a growth of 12% when compared to  the 26.4 million units shipped in 2014. Microsoft Windows remained the leader in the OS segment, increasing its market share from 39% in 2014 to 43% in 2015. Chromebooks have been the biggest gainer in these sales, as their sales increased from 38% in 2014 to 50% in 2015. The smart education and learning market is expected to reach $446.85 billion by 2020, as reported by MarketsandMarkets.
Education goes mobile
The advent of mobile technology in the education segment has changed the education IT landscape. Students now want to access resources from any device, at any location and at any time. Parents now see a mobile device as an important learning tool instead of a distracting element. As a result, parents are now more interested in enrolling their children in institutions that offer online education as well. The increase in technology implementation, computer sales, and mobility solutions provide a great opportunity for an IT reseller to tap this emerging education market.
IT management challenges in the education sector
While technology has become an inevitable option for the education sector, business demands keep changing. The education sector has to deal with legacy systems and software. With limited IT budgets, educational organizations find it hard to manage licenses for multiple applications. Certain departments have to deal with big data and load balancing issues. The advent of e-learning methodologies has brought new challenges as well. Educational organizations have to provide access to resources on demand 24/7 and maintain student as well as faculty web portals. Moreover, students and staff use various types of devices to access resources from any location at any time. Managing IT tasks with low budgets and limited technical expertise is a challenge. To resolve these challenges, educational organizations are looking to IT resellers geared toward application delivery.
Application delivery resolves all these challenges while providing amazing benefits. It can help identify educational application shelfware, allowing IT staff to repurpose budget. Secondly, IT management becomes a consolidated task, reducing setup, maintenance, and update touchpoints. Providing systems to mobile and desktop devices is easily achievable, and IT staff can monitor and manage the entire application and desktop delivery infrastructure from a centralized dashboard. In a nutshell, application delivery optimizes resources to improve productivity and increase performance of the network. This is an area that IT resellers can quickly tap into with the right solution.
Education IT reseller challenges
While the education sector is a growing opportunity for IT resellers, choosing the right application delivery solution to partner with is the key to success. With increasing competition and minimal offering differentiators, IT resellers should deliver the best technology that is reliable, secure, easy to use, and cost-effective for this segment. The application delivery solution should simplify IT management and be easy for education IT professionals to adopt. Moreover, it should support a range of devices. The IT reseller portfolio should include the latest technology while remaining mindful of  customer budget restrictions. While developing a long-term relationship with the customer as a trusted advisor is a key goal, achieving good revenue from high margins and services is no less important. VMware, Citrix, and Parallels Remote Application Server (RAS) are the leading providers of application delivery solutions in this market.
How does Parallels RAS give you an edge over others?
While VMware and Citrix are big brands in the virtualization and application delivery segment, they come with certain pain points. Firstly, installing and configuring their solutions is a complex task. IT staff in the education department typically do not have the technical expertise needed to maintain and use complex application delivery solutions. They have to configure multiple components to deploy applications and be well versed in these solutions and surrounding technologies to run day-to-day tasks. This complexity defeats the purpose of implementing an application delivery solution. Secondly, VMware and Citrix are very costly solutions. Not many educational institutions can afford this investment.
Parallels RAS delivers all the features offered by VMware and Citrix but at 1/3 of their price. It comes as a comprehensive package with all the application delivery features educational institutions require. Many of the features that are normally complex to set up and use, such as load balancing and printer redirection, are ready to use out of the box, requiring no configuration. Deploying and using the solution is a cakewalk. By following a simple wizard, anyone can quickly set up the tool. From a centralized dashboard, you can monitor and manage the application delivery infrastructure with ease. Moreover, Parallels RAS is the only virtualization solution on the market with a brilliant user experience on a wide range of devices, including Chromebooks and Raspberry Pi.
Parallels RAS is the perfect application delivery partner to confidently recommend to your clients. Parallels takes great responsibility for creating revenues and margin quota for its education IT resellers. With free training, close monitoring and guidance, customized marketing material, excellent margins, and amazing service-related possibilities, Parallels ensures that the IT reseller earns more with less investment and effort. Parallels is a rapidly growing brand that wins you more customers with its reliable performance and cost-effective solutions.
Grab this opportunity with both hands to stay ahead of the competition! Click here to get started today.
References
IT Reseller: K-12 FACTS | edreform.com
IT Reseller: Elementary and secondary education | nces.ed.gov
IT Reseller: Personal Computer Sales to K-12 Education Continue to Rise as OS War Hots Up | futuresource-consulting.com
IT Reseller: Smart Education & Learning Market worth $446.85 Billion by 2020 | marketsandmarkets.com
IT Reseller: Technology in Education: An Overview | edweek.org