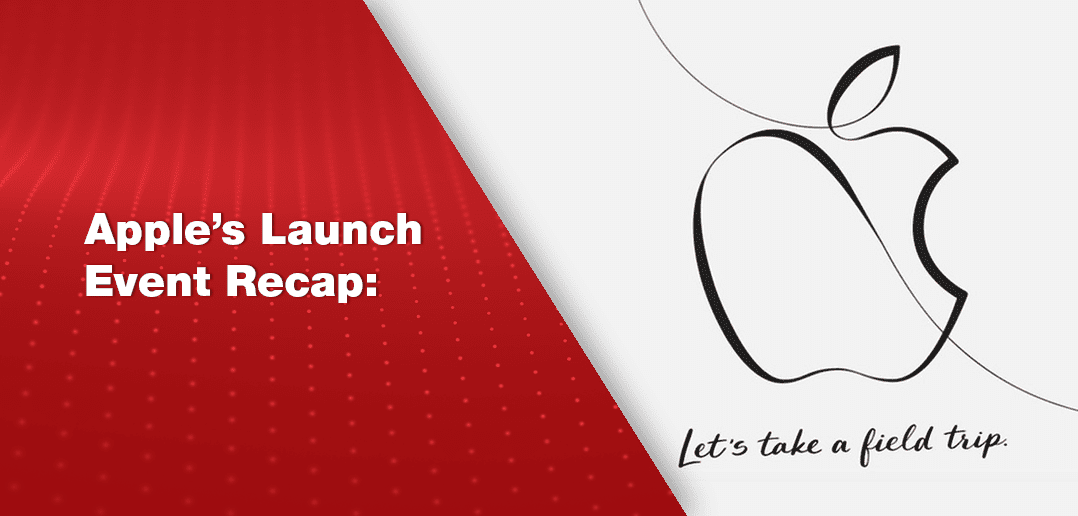 "Let's take a field trip" – What's important for students and teacher when working with a Mac?
---
Last week, on March 27, 2018, at 8 a.m., the first Apple® launch event of 2018 took place. This event focused mainly on the education sector and was being held at Chicago's Lane Tech College Prep School.
The biggest news was that Apple will bring out a new $329 iPad® to take on Google Chromebook™ in schools. The iPad costs $299 for schools and $329 for consumers—"It's our most affordable iPad." Like the iPad Pro®, the new iPad will be able to use the Apple Pencil stylus. According to Greg Joswiak, "The new 9.7" iPad takes everything people love about our most popular iPad and makes it even better."  Some of the specs of the new iPad are:
8 megapixel camera
10 hours of battery life
Weighs just 1 pound
Uses an A10 chip
Supports 300MBps LTE
Has a Retina screen that you can use for augmented reality
While Apple is focusing on providing students and teachers the best technology to be more efficient in the classroom, Parallels has also been creating solutions for the education sector to offer the best of all OSes for many years.
Using Mac devices in the classroom – What's important for students and teacher when working with a Mac?
There are still a large number of Windows-only applications, especially in the education sector, that students and teachers cannot miss out on. CAD, scientific research applications, Visio, LabView, IBM SPSS and more need to work on their Mac.
Students and teachers need to be able to work independently of operating system. Not only Windows but also Linux and other OSes are often needed by students and faculty staff. Linux especially is very popular by computer science and programming students due to the open-source nature of the OS. For example, Penetration and Security Testing with Kali Linux is one part of their course of study. That's why it is extremely important that students and teachers can access different OSes from their Mac.
Different development environments like Visual Studio, Chef, Jenkins, Vagrant, Docker, and more are especially essential to have on a Mac for developer study paths. Microsoft offers a Parallels Desktop® for Mac Windows 10 virtual machine (VM) with all the Microsoft development tools pre-installed, including Visual Studio and many others. This VM is free, but it is large (about 40 GB). It's is a one-click install in Parallels Desktop. (See Figure 1.)
Parallels creates solutions to meet students' and teachers' requirements.
 With Parallels Desktop, students and teachers…
Can run Windows and almost any Windows-only applications on a Mac—without rebooting.
Are offered different distributions of Linux for free directly in the software itself (Ubuntu, Fedora, CentOS, Debian GNU, Mint, or Android).
Can install any other OS or Linux distributions (like Kali Linux) on their Mac devices.
Can access the integration of a Visual Studio plug-in, as well as support for other developer tools such as Docker, Chef, Jenkins, Vagrant, and more (included in Parallels Desktop® for Mac Pro Edition).
Get access to innovative and useful features to combine the best of all OSes.
Interested in running Windows, Linux, or any other OS on your Mac with Parallels Desktop? Try a free 14-day trial of Parallels Desktop for Mac now.
Save 50% and get Parallels Desktop for Mac for $39.99 USD if you're a student or teacher. Verify your eligibility and buy now!
Did you know that Windows 10 Education is free for students, faculty, and staff and you can get Office 2016 for $9.95 USD?