Verifying Settings and Status of Client Systems | Managing Mac with SCCM
---
Administrators need the right tools and information to make sure corporate client systems are configured correctly and all relevant policies are adhered to. Are the security settings suitable? Has the preconfigured software been installed? Is the management server connection in working order? Questions like these are important for both management executives spot-checking system health and admins verifying successful enrollment of new corporate endpoint devices.
Parallels® Mac Management for Microsoft® SCCM enables admins to obtain detailed status information of each Mac® client within the network. This includes whether the required drive encryption is active, which system version any given client is running and much more.
Reading status data in SCCM
Where can admins find SCCM status data of Mac clients? IT teams can find all details concerning the network's client systems in the SCCM or Parallels Mac Management console. This requires navigating to the respective device group—for Mac, this would be "all Macs." Right-click on the name and then click on "Resource Explorer" to see a number of known details of the client system. This is of special relevance for the FileVault encryption status or to identify the restore key of any given Mac client.
The menu item "Administration / Parallels Mac Management / Device Enrollment Program / Devices" can help if IT teams want to see the enrollment status of a Mac and some other details, including the device's serial number, operating system version and the registration date in the MDM system.
If the intention is not to view individual device data but to obtain an overview, Reports can help. For example, admins can view inventory reports detailing the organization's hardware assets.
Learn more about how to manage Mac devices like PCs with Parallels Mac Management for Microsoft SCCM in our weekly webinars. Register now for free!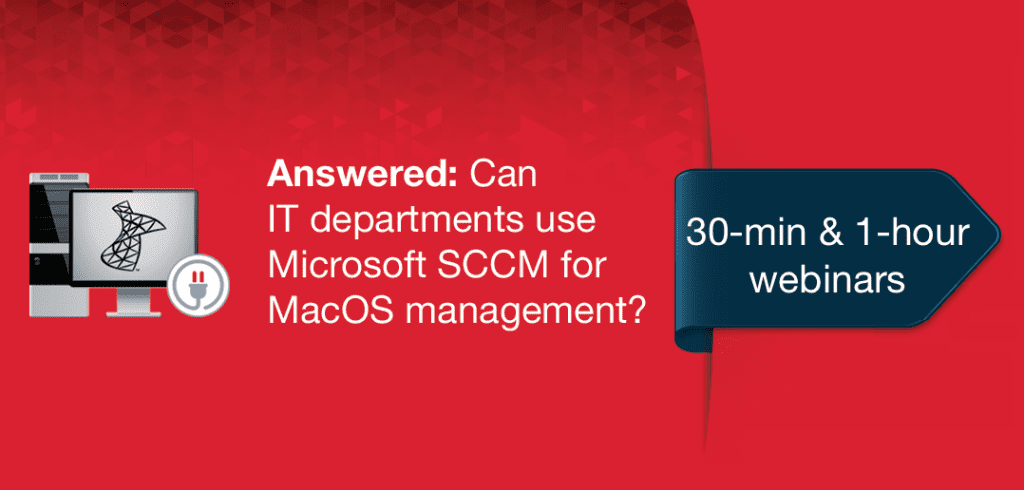 Learn more:
Parallels Blog | How to create a report
Microsoft Docs | How to monitor clients in Configuration Manager
Prajwal Desai | Client Status in SCCM