#1 Mac Usage in the Workplace
---
As enablers of Mac integration into traditional Windows networks, Parallels often surveys Windows IT professionals to understand the trends associated with supporting a dual-platform environment.  In our latest research, we wanted to understand the usage and growth of incoming Mac devices, the advantages of incorporating Mac, and how IT pros perceive support and management of Apple computers.
This series of five blog posts will summarize our results, the challenges revealed, and the solutions available.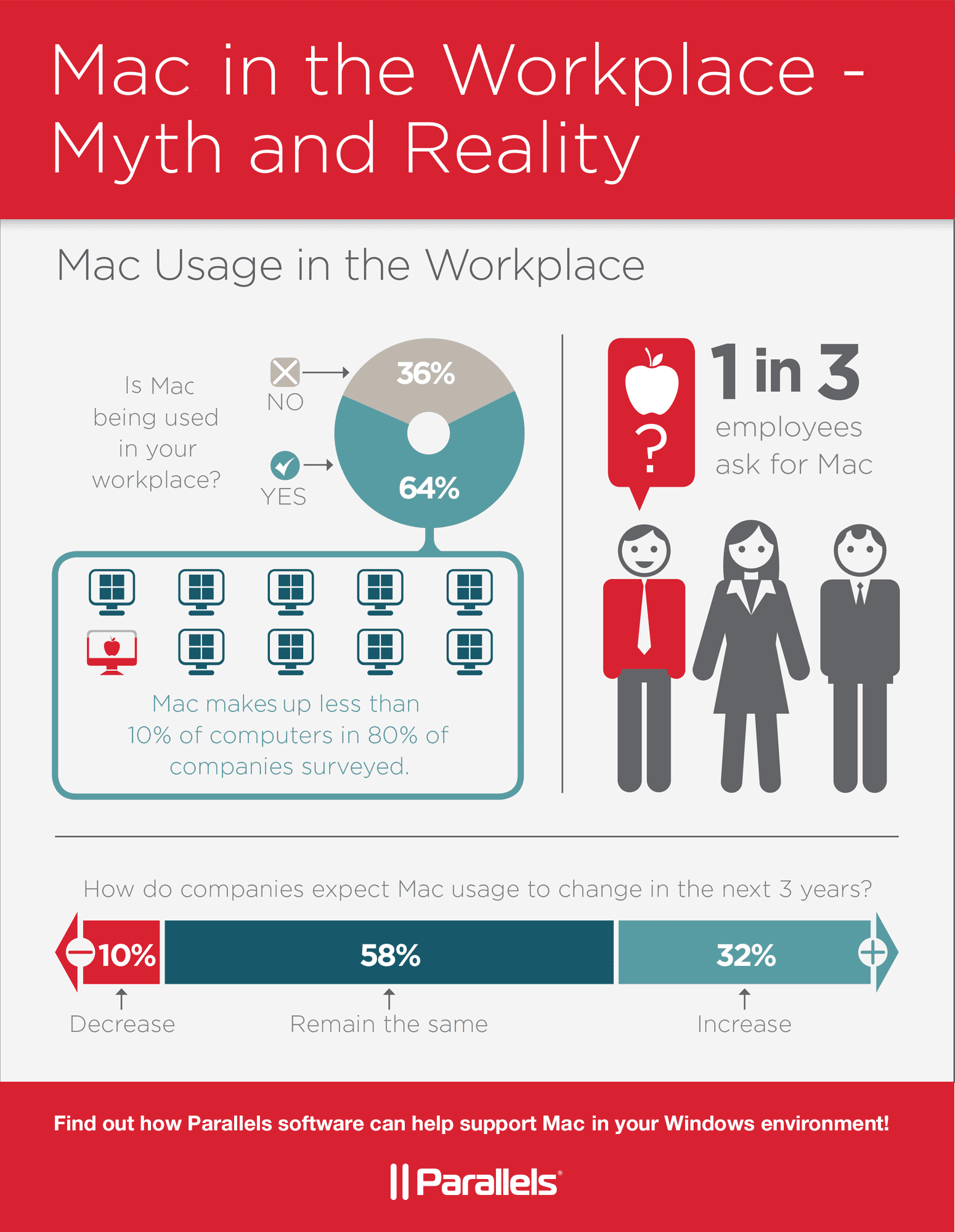 Enterprises are adopting Mac in their search to boost productivity, build employee engagement with digital business processes, and cut costs. According to a 2016 article in Infoworld:
Mac devices are more secure out of the box than Windows PCs.
Mac can be managed at scale.
Mac provides an operational recovery option that an all-Windows environment doesn't.
Mac devices cost the same as business-class PCs, and their total cost of ownership (TCO) is usually lower.
An all-Mac environment is as unreasonable as an all-Windows one.
Windows PCs will remain the standard computing device for the majority of users.
Mac does what most people need, though there are critical corporate needs that only Windows applications serve—enter Parallels Desktop for Mac.
A recent article by TechTarget entitled "What to expect from Macs in the enterprise" outlines that whether you embrace Mac with open arms or accept them begrudgingly, implementation can bring challenges such as managing Mac security in the enterprise, negotiating the world of Windows, and contending with the Apple ecosystem. The better you understand those challenges, the more prepared you can be to welcome—or just deal with—Mac in your environment.
Visit parallels.com to learn more about Parallels solutions that will help to support Mac in your environment.