Why Aren't You Managing Your Macs? Part 1
---
Most IT pros admit that Macs are coming into their environment for a variety of reasons. They also know that best practice proves that these Macs should be managed. Unfortunately, the task of managing Macs usually stalls before it even gets started.
There are a number of reasons (excuses?) why—including budget, perceived complexity, prioritization, and even (gasp!) procrastination.
If you can relate to even one of these scenarios, you may want to read this recent CIO article that addresses the issue:
"Why aren't you managing Macs?"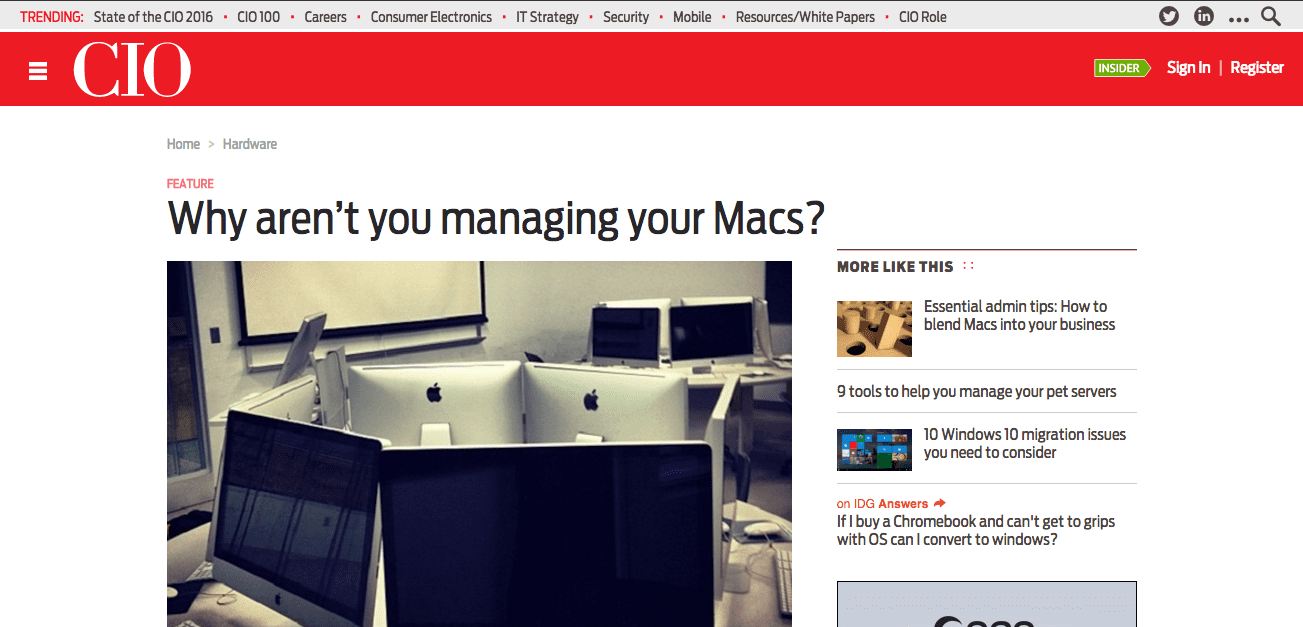 "The iPad Pro isn't Apple's only way into business. Macs are showing up at work in larger numbers, but all too often, they're left unmanaged. CIOs need to make sure IT knows that Macs aren't going away—and that they can be managed." ~ Mary Branscombe, CIO
If you have Microsoft SCCM, now you can extend it with Parallels Mac Management to manage Macs the same way you do PCs.
Take the first step and learn more about how to get a leash around the Macs in your network! It just might be easier than you think.