Parallels Mac Management: Prerequisites Checker Wizard
---
Every IT administrator who needs to deploy Parallels® Mac Management for Microsoft® SCCM for the first time faces a question: Is my Microsoft SCCM environment ready for Parallels Mac Management deployment? The Administrators' Guide contains all the necessary information and requirements, but who reads documentation?
Last December, we released Prerequisites Checker Wizard for Parallels Mac Management. Download the wizard here. It doesn't require an installation, as it's packed within a self-extracting ZIP file.
When launched, Prerequisites Checker allows you to verify that your infrastructure meets Parallels Mac Management requirements, and which components you'd like to verify.
The only other information you need to provide is the log-on credentials that should be used to run the verification tasks.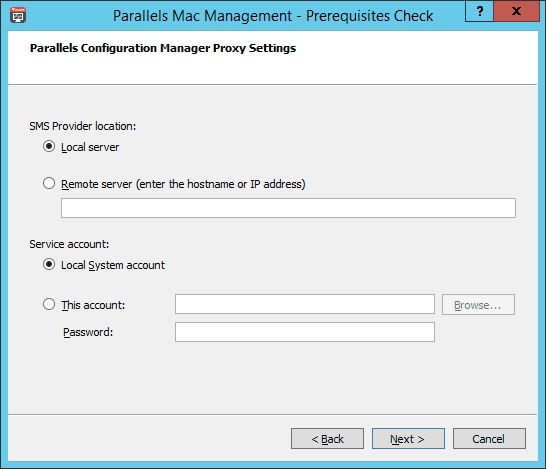 Once credentials have been specified, you can click the Next button. The wizard will start doing its magic of checking prerequisites. For each component that you selected, the wizard will present a page with verification results. The items that have passed the check will have a green icon. The items that have failed the check will have a red icon. When it's possible, items with failed checks will contain links to KBs with information on how to fix the issue.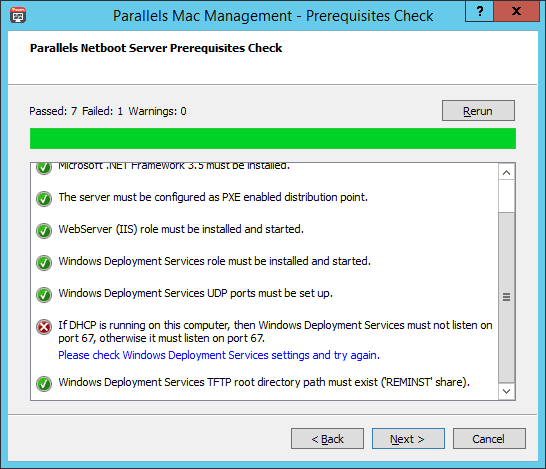 The last page of the Prerequisites Checker shows a summary of all the checks. Once all the components have the "Passed" status, your SCCM environment is ready for Parallels Mac Management deployment.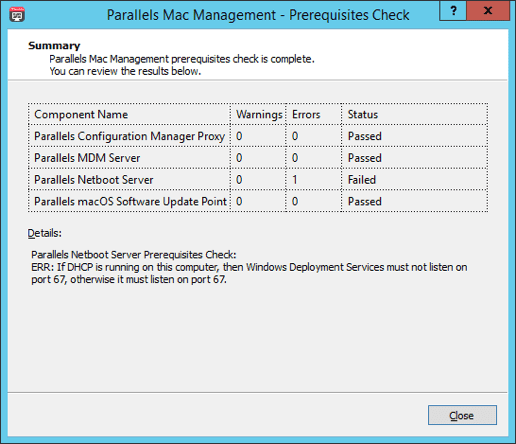 Download Parallels Mac Management Prerequisites Checker v6.1
The wizard is available for download from the download section of the Parallels website. A Parallels Mac Management license is not required to run the wizard.
Feedback
If you would like to suggest a feature, please post your ideas in our feature suggestions forum.