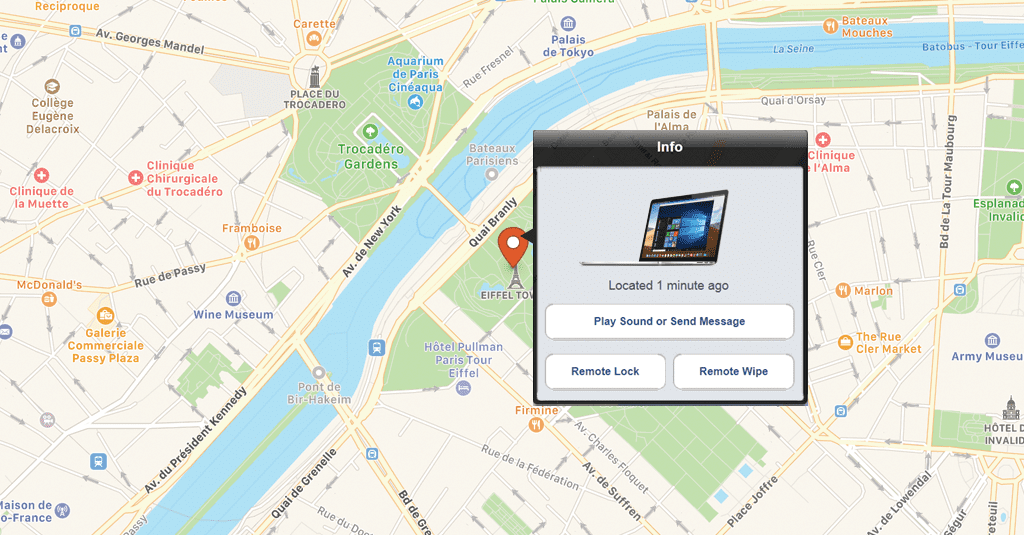 Nested Hyper-V Support in Parallels Desktop
Parallels Desktop® for Mac provides nested virtualization support (VT-X technology) that allows users to run Hyper-V virtual machines (VMs) inside Windows 8, 10, and Windows Server 2012 virtual machines.
Microsoft outlines Hyper-V technology but the shorthand is that Hyper-V exclusively provides the ability to virtualize hardware in Windows operating systems. This directly helps users who utilize VMs in professional or development environments to have more flexibility with hardware, time, and money.
Hyper-V can help IT utilize hardware more effectively by consolidating servers or physical computers to minimize resources needed for one-off projects or extensive infrastructures.
Within a developer's needs, Hyper-V makes development and testing more efficient by creating VMs, avoiding the need to buy additional hardware or physical systems for testing.
There's also the incredible ability for remote connectivity and management. While Parallels Access® is available for managing your VMs from iOS or Android, Hyper-V includes Virtual Machine Connection, a Windows or Linux remote connection tool to provide console access. With the combination of both Parallels Access and Virtual Machine Connection, users could access and control their machines from anywhere, with any device.
To enable Hyper-V support in Parallels Desktop for Mac Pro Edition and Parallels Business Edition: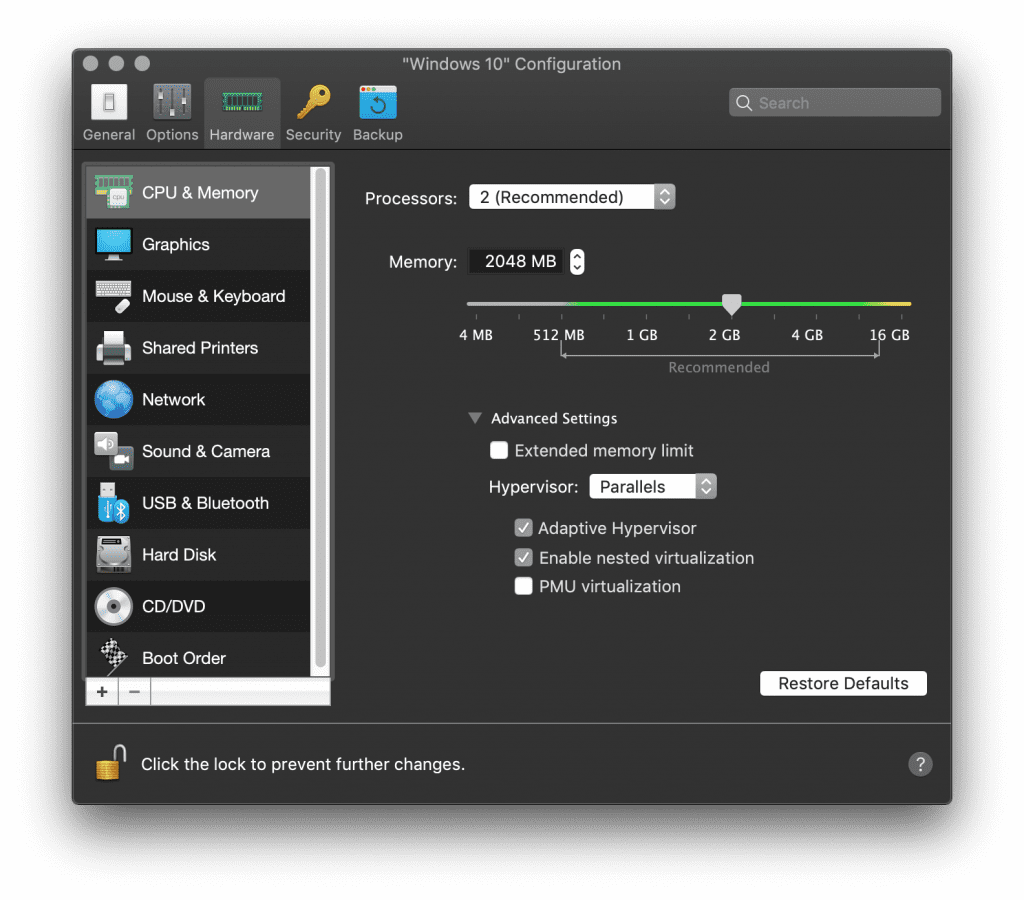 Go to the Actions menu > Configure > Hardware > CPU & Memory > Expand "Advanced Settings" and click the Enable Nested Virtualization checkbox.
If you're interested in running a nested virtualization environment on your Mac via Hyper-V, feel free to download a free 14-day trial of Parallels Desktop.
Older versions of Parallels Desktop also have this feature. You can find more information on where these VM settings can be configured in this knowledgebase article.
Note: Running a virtual machine within a virtual machine may slightly slow down the hosting VM's performance. Dividing the Mac hardware resources between your computer and two VMs will require more resources than running only one. We warn not to use Hyper-V VMs in a production environment. Microsoft® doesn't support nesting Hyper-V, and so such VMs may be unstable.