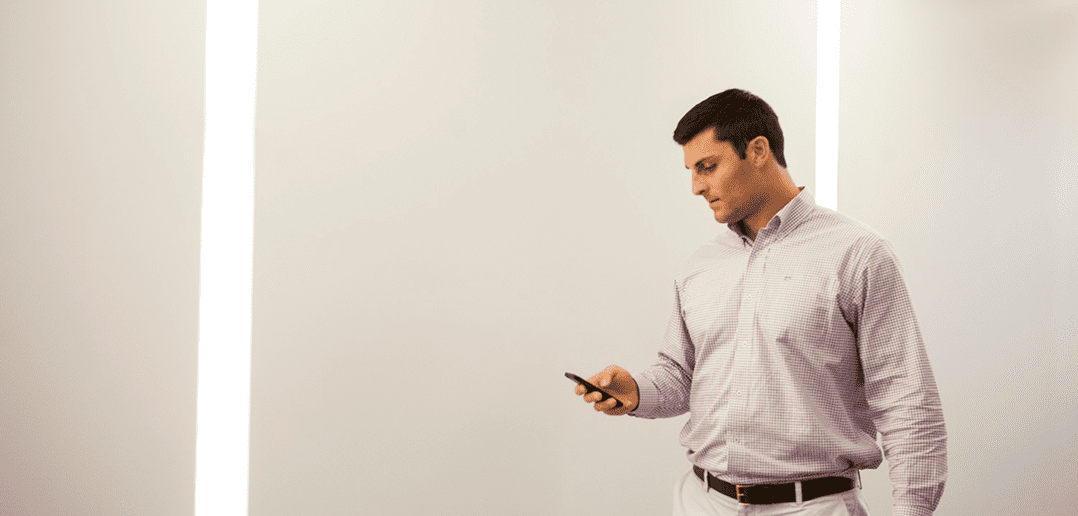 Our Favorite iOS Productivity Apps
---
I'm always looking for tools to help me get more done, and done faster. I'm not lucky enough to have my own Jarvis like Tony Stark—heck, I'd settle for Rosie from the Jetsons! Until then, here are my top 5 iOS apps that help keep me productive and on task.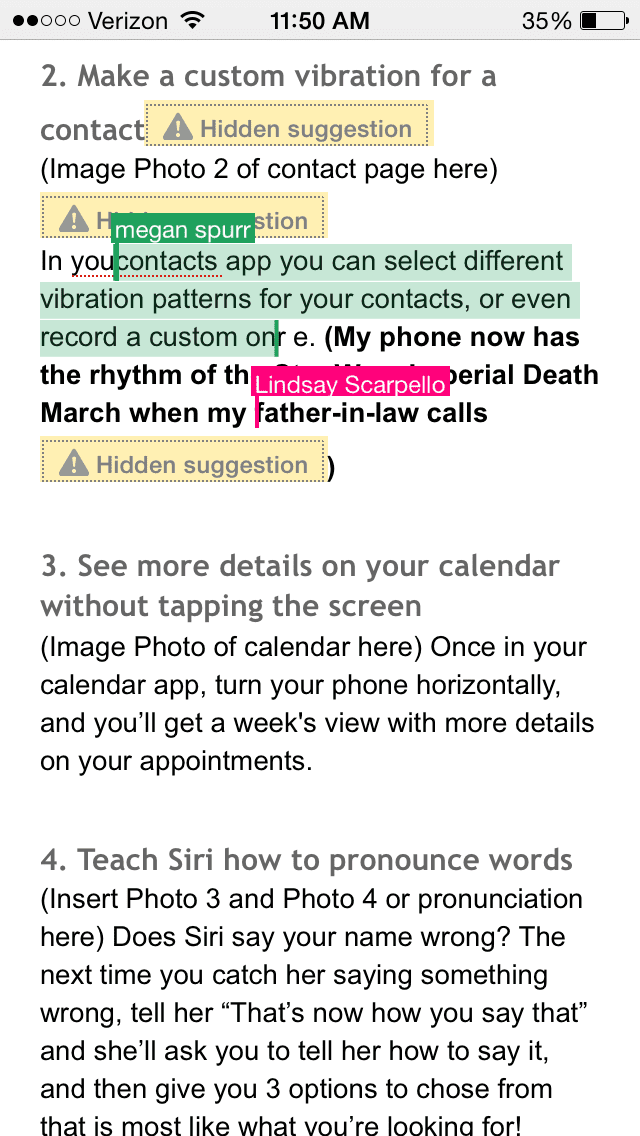 The quickest way to see me throw a mouse across the room is when I've spent any meaningful amount of time working on a document, only to find it wasn't the current version someone else was working on, and all that effort was for nothing. Google Drive—and more specifically, Google Docs—is a free and easy way to keep a live document where users can write, edit, and comment simultaneously. No more monitors in danger from flying mice!
Probably the sexiest combo white board and checklist that I've played with. I'm pretty much paper-free between all of my gadgets, but there are times when I'd love to mark up something without having to run to the printer (if I'm even connected to that networked printer) and then find a highlighter to show what I'm getting at. Paper brings this to your iPhone or iPad and lets you sketch and markup at your leisure. (Honorable mention to their checklist that is easy to create, arrange, nest, mark-up and use.)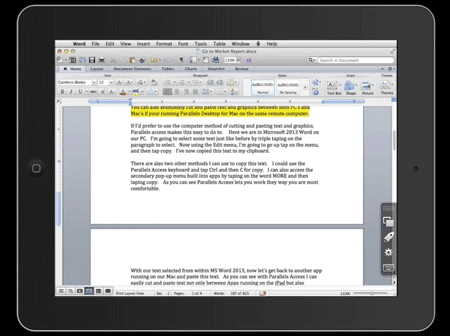 Having remote access to your computers is great for when, say, you forgot a key document on your home PC that you need at work, or you have that burst of creativity at 2 AM and want to start working more on that presentation you left in the office. Even better, Parallels Access lets you access your computer and it's programs and files from not just your laptop or iPad, but from any other computer (need a file while at a client's office?) via a browser and your secure Parallels account. Get a free two week demo of Parallels Access here.
Historically, if I could make it through the week without having to reset at least one password, I would be amazed. With all my Cloud tools and different software permissions, I have more passwords than I can keep track of, and long gone are the days that you can tape your passwords to the back of your keyboard! 1Password is a great secure place to store passwords, or better yet, make more secure passwords moving forward.
This might be counterintuitive to staying productive, but hear me out. I can only dive so deep into work before I need to surface for air and look for a distraction. Twitter was my go-to because it would ping me every time someone chimed in my thread about Dragon Age Inquisition, but it turns out my 'break' app had me more distracted than invigorated to do my work.
Giving myself a break now and then to watch a Ted Talk on the same iPad I'm doing my work on gives me that much-needed break, keeps me focused on the same hardware, and provides thought-provoking content that leaves me ready to dig into the next leg of my project.
What are your favorite productivity apps? Let me know what keeps you on task and ready to go!