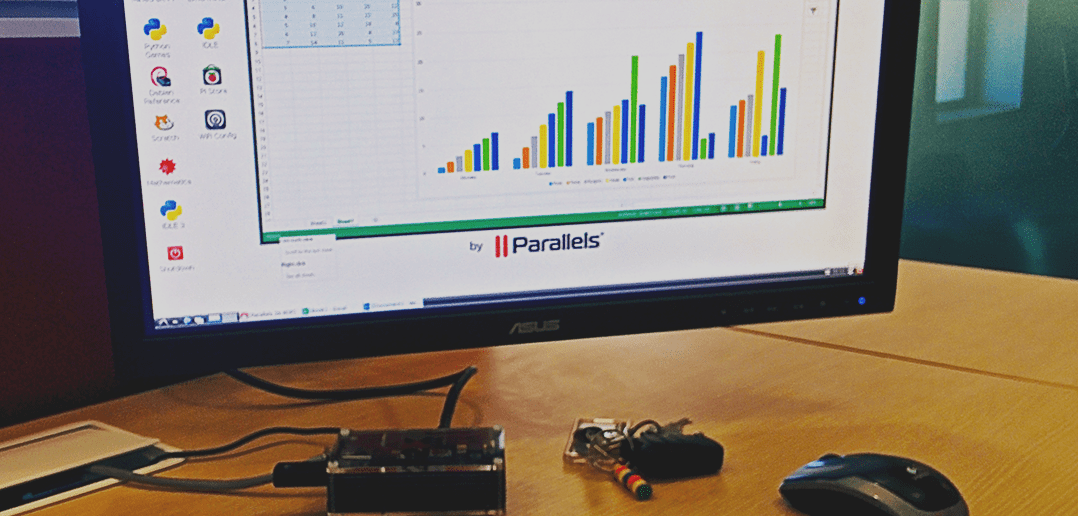 Raspberry Pi for Business: Is Raspberry Pi Good for Companies?
Raspberry pi for business: Raspberry Pi is a very low-cost computer with a Linux-based OS. Parallels Remote Application Server (RAS) enables you to transform this $35 device into a complete workstation.
The advent of Raspberry Pi in early 2012 has created a revolution in computing circles. With a price tag of $35 and support for variants of Linux distributions, this small Linux motherboard has become an instant hit. According to ZDNet, 3.8 million units were shipped by the end of October 2014. This number is steadily growing in the US, UK, and global markets.
What is Raspberry Pi?
Raspberry Pi is a credit card-sized computing board developed by the Raspberry Pi Foundation in the UK. This tiny device can be connected to a TV or a computer monitor along with a standard mouse and keyboard to deliver functionality similar to that of a desktop. Although the device was intended to teach computing languages in schools, it quickly turned out to be a low-cost computer.
The original Raspberry Pi delivered low performance, owing to a smaller memory (256/512 MB) and a 700 MHz ARM-chip, which made it quite slow. However, the Raspberry Pi2 comes with powerful features. With 900 quad core MHZ chip and 1 GB memory, this tiny device is no longer a hobbyist computer board. Using Raspberry Pi, you can run high quality videos, browse the internet, work with office documents, and play games.
The Limitations of Raspberry Pi
While Raspberry Pi allows you to perform similar functions as with a PC, it is limited to specific web applications and Linux-based programs. Delivery of remote desktops and virtual applications was not feasible for businesses, and it was a challenge to work with Windows-based programs. Although there are a few options for running Windows desktops on the device, the process involves complex procedures, and there is no comprehensive tool that can manage a powerful VDI effectively. With Windows OS and Microsoft Office tools dominating corporate environments, this drawback is a big limitation. However, Parallels RAS answers this challenge effectively, transforming Raspberry Pi into a low-cost RDP client.
Parallels RAS Transforms Raspberry Pi Into a Powerful Workstation
Parallels is always quick to realign its technology to suit changing business needs. Parallels RAS v14 now allows businesses to work with a versatile range of devices, operating systems and platforms. Now, it is possible to work with Raspberry Pi too. Parallels RAS converts a Raspberry Pi device into an RDP client to integrate it with an existing Windows environment. For the first time since the launch of Raspberry Pi, users can connect to remote desktops and virtual applications, and businesses can significantly cut down on VDI infrastructure expenses while being able to work with hybrid networks.
Raspberry pi for business
Parallels RAS and Raspberry Pi are a great combination for businesses. Parallels RAS is cost-effective and easy to use, and Raspberry Pi is very cheap and easy to install. By combining the best characteristics of each, businesses can make sure no stone is left unturned when optimizing resources.
References
Raspberry Pi for Business: Raspberry Pi | Wikipedia
Raspberry Pi for Business: What is a Raspberry Pi? | Raspberry Pi
http://www.raspberrypi.org/
Raspberry Pi for Business: Raspberry Pi | Element 14
Raspberry Pi for Business: Raspberry Pi Project Ideas: Here Are 10 Cool Things You Can Do With the Microcomputer | Tech Times
Raspberry Pi for Business: Remote Desktop? HOW? | Raspberry Pi