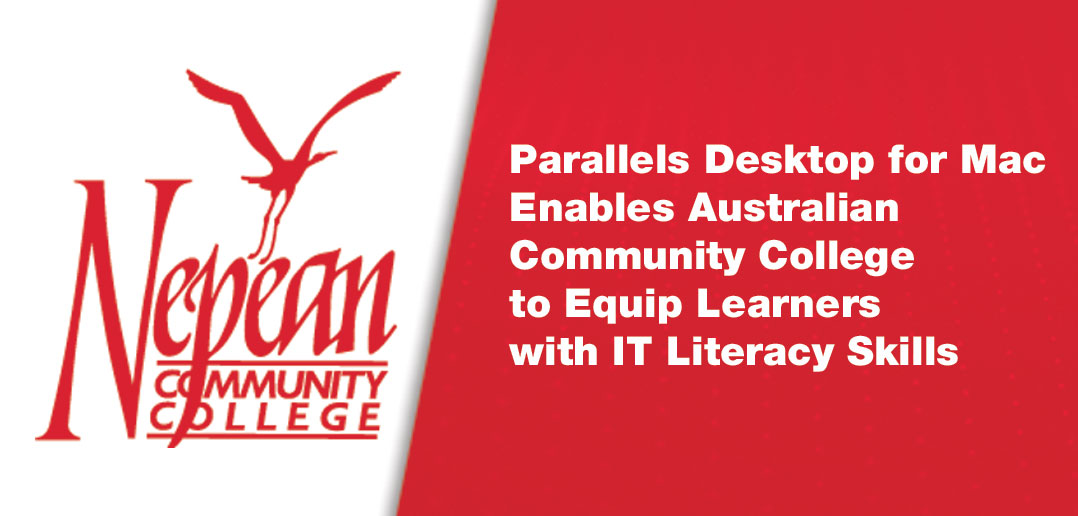 Parallels Desktop for Mac Enables Australian Community College to Equip Learners with IT Literacy Skills
---
Guest blog author Kevin Greely, General Manager Parallels Asia Pacific
---
Nepean Community College (NCC) is an adult education institution that focuses on equipping minorities, the disadvantaged, and the disabled with the IT literacy skills necessary to successfully navigate today's digital world. NCC was looking for a flexible, responsive, and cost-effective device management strategy to keep up with an increasingly diverse student demographic, a growing catalogue of classes, and increased enrolment.
As society continues to become increasingly reliant on digital literacy skills, it's important that Australians from all backgrounds can access necessary digital resources. The Parallels team was proud to work with NCC to deploy Parallels Desktop® for Mac Business Edition in their college. Their Mac® devices are now able to run Microsoft Windows as virtual machines, allowing NCC to deliver courses for both Mac and Windows software and applications.
However, NCC faced a challenge. Without a dedicated IT team, NCC staff and students needed the software to be simple and reliable so that they could remain focused on teaching and learning. Parallels Desktop allowed NCC to stay on track in providing affordable access to digital education to community members. They've also received some great results: increased productivity, improved cost savings, and enhanced mobility.
With technology and consumer needs rapidly changing in today's information era, more and more institutions such as NCC are being forced to rely on virtual workplace solutions to store and share information. Eric Wright, principal of NCC, is pleased that Parallels Desktop can combine both Windows and Mac operating systems on one device and allow them to run like native environments—an important distinction.
Learn more about Parallels or download a free trial today.