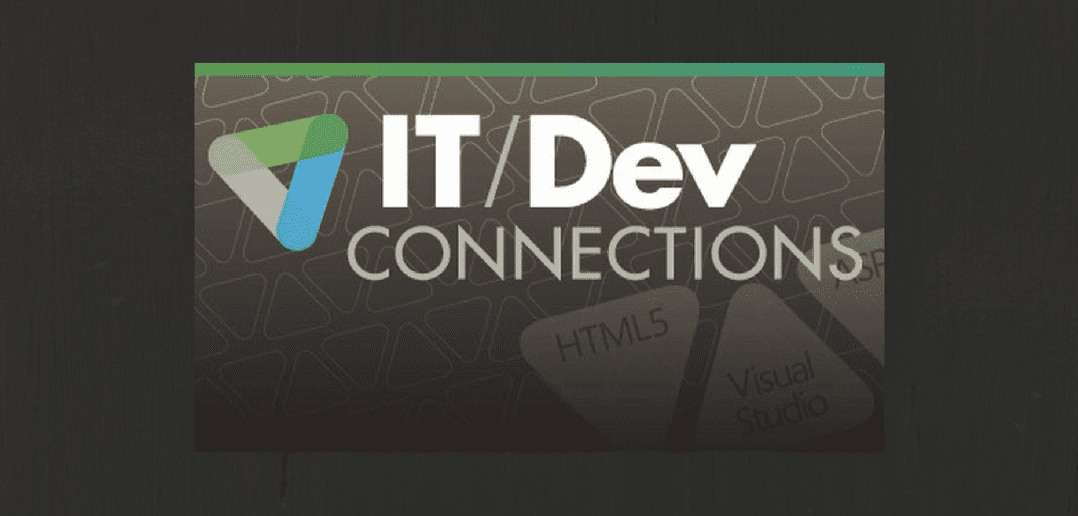 Parallels shows off industry-leading solutions at IT/ Dev Connections
Parallels shows off industry-leading solutions at IT/ Dev Connections
Parallels is proud to be a Gold Sponsor of the 2016 IT/Dev Connections conference, where we will showcase our industry-leading solutions. This year's conference (Oct. 10–13) will take place at the ARIA Hotel in Las Vegas.
At the three-day event, Parallels will be highlighting three of our state-of-the-art business software solutions:
Parallels is a global leader in cross-platform solutions that solve complex engineering and user-experience problems so that an application's location becomes irrelevant. It's easy and affordable to use applications wherever they might be, including locally, remotely, in the private datacenter, or in the cloud.
Most importantly, you'll want to attend our technology breakout session, "The Easy Button for Virtual Applications and Desktops, Multi-platform Support, Data Security, Unmanaged Macs", taking place Oct. 12 from  9:15 a.m. to 10:30 a.m.
In this session, Parallels experts Carlos Capo and Yury Averkiev will discuss how IT departments can expand support for a multi-platform environment that includes smartphones, tablets, and Mac computer desktops. They'll also touch on how Parallels has broadened our solutions portfolio beyond Windows virtualization to include centralized Mac management as well as our newest offering, Parallels Remote Application Server.
Specifically, the Parallels RAS application delivery solution offers IT departments across many industries—including healthcare, finance, manufacturing, small business, and education—the easiest, most affordable and versatile way to deliver Windows applications and desktops to employees on any desktop or mobile device.
For 15 years, IT/Dev Connections has been recognized as the premier professional training and networking conference for the Microsoft technology community. Through 180 in-depth sessions across five different tracks, developers and IT professionals who attend the conference will learn the skills they need to better perform their jobs.
Please

contact us

if you're planning to attend, and we look forward to seeing you there!