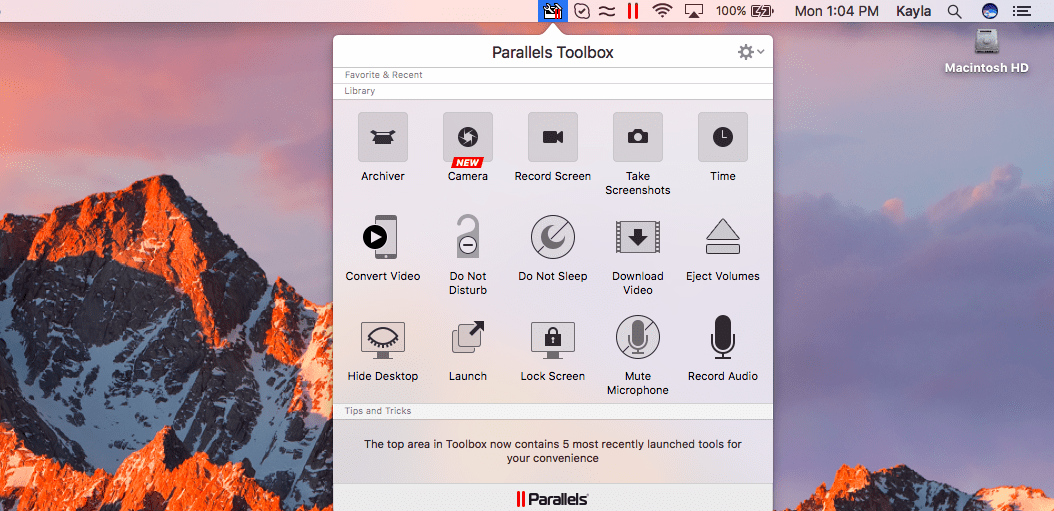 Parallels Toolbox: Our Favorite Tools
---
Imagine having a set of uncomplicated tools that makes it easier to use your computer. Parallels recently launched Parallels Toolbox to help users easily accomplish tasks such as taking screenshots and downloading YouTube or Facebook videos; you can even turn on "Do Not Disturb" during important presentations!
Read how users of Parallels Toolbox have simplified their life with their favorite tools: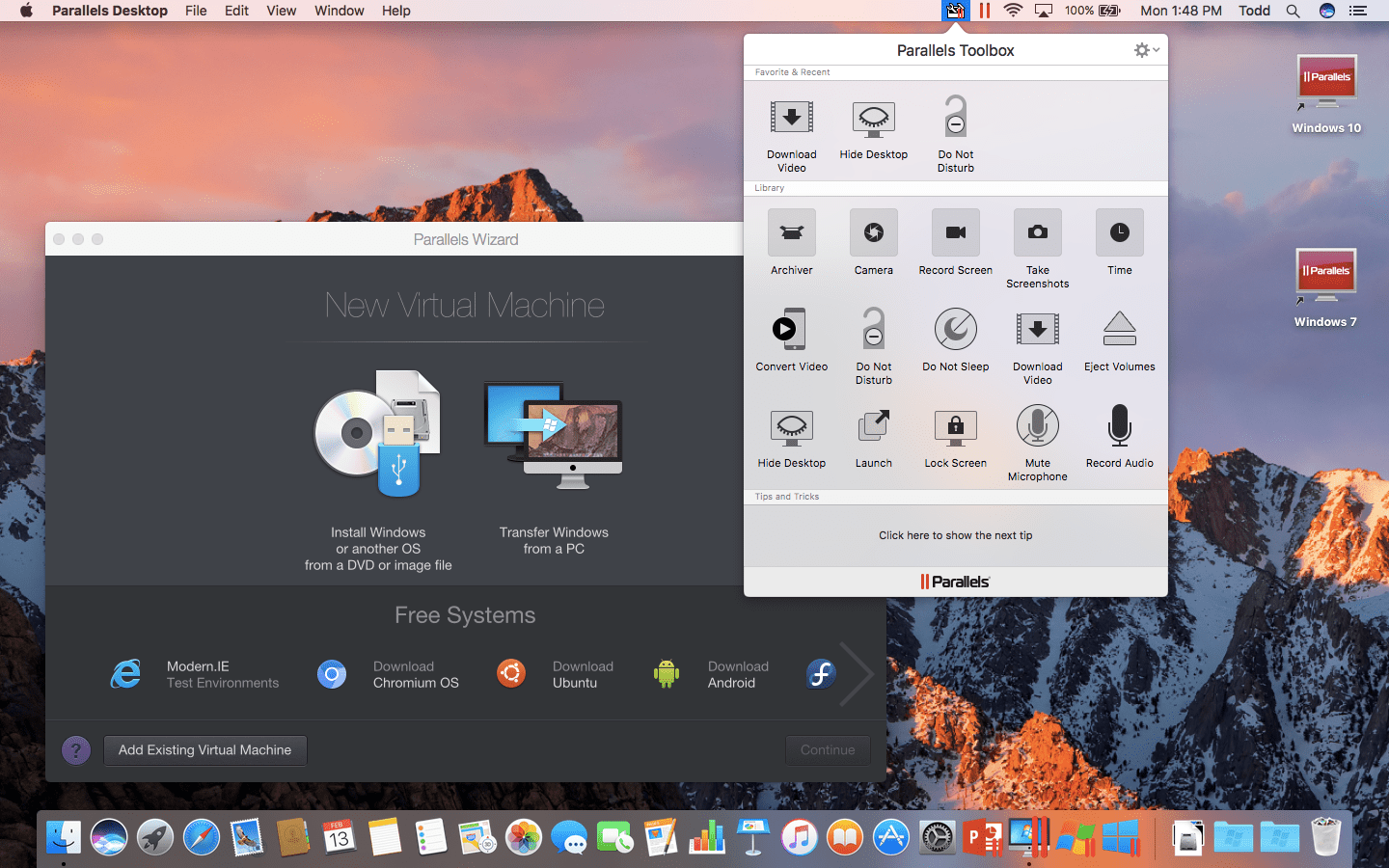 "As a Mac user at home and PC user for work, I can honestly say that I use Parallels Toolbox every day. The tools—clearing my Desktop with "Hide Desktop" so I can take (nicer) screenshots to send to my boss, downloading the latest Facebook video that my wife posted of our kids, and especially the "Do Not Disturb" function so I stay on task at work—have all helped me more than I thought they would." – Todd S., Engineer for Microsoft
Parallels Toolbox can simplify life for all different types of users:
Switching from PC to Mac: Unsure about the Mac keyboard shortcuts such as taking a screenshot? Don't worry, Toolbox can capture or record an area, a window, or the entire screen with one click.
The Microsoft PowerPoint presenter: Ensure a perfect presentation with the following tools: Timer for limiting your presentation time; Do Not Disturb so you won't have any unwanted notifications during your presentation; Do Not Sleep to make sure your screen saver will not turn on and interrupt; and Hide Desktop to clear up your messy Desktop—nobody will know you're a messy file hoarder!
Tech-savvy: Parallels Desktop for Mac Pro Edition users who need to archive files, eject volumes, or quickly launch multiple applications can save a ton of time with Toolbox!
NETWORKWORLD has noted that Parallels Toolbox does more than just save time; it also saves money. Get rid of multiple third-party applications when Toolbox can do it for you:
"Also included in Parallels Desktop 12 for Mac is a program called Parallels Toolbox for Mac. I initially glossed over the functionality because a lot of what is in the Toolbox are things I already have plug-ins and utilities for and allows users to do screenshots, record videos, download and save YouTube videos, time/date/stopwatch functionality, ZIP/RAR unpacker, and the like. As much as I initially thought to myself 'I already have tools for all of these things, I don't need these Toolbox tools,' what I found was I was actually able to get rid of EIGHT (8) different tools! So I didn't get new functionality, what I did get was the removal of a lot of apps and clutter on my system that these tools provide."
Still need to be convinced? Read what CNET and 9to5Mac are saying about Parallels Toolbox:
"The Parallels Toolbox does away with terminal commands and makes it easier to take screenshots, download video from YouTube and Facebook, or even record what you're doing on your desktop." CNET, Luke Lancaster
"…many of the handy utilities and apps you'd normally have to download to a new Mac from a long list of third-party/shareware sources, all in one location…." 9to5 Mac, Jordan Khan
Interested in having all the tools you need while saving yourself time and money? Check out Parallels Toolbox here: Try or buy